Sexuality Is An Integral Part Of Our Spirituality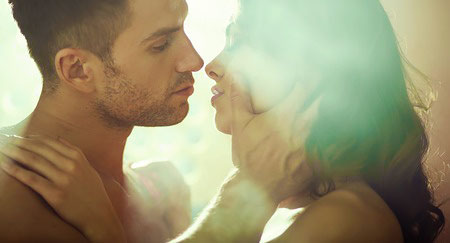 I have been teaching White Tantric Yoga for 15 years. It is based on the Kama Sutra, or the Kama Sutra is based on White Tantric Yoga. I incorporate these teachings in my partner workshops and find it to be a great way to lure men into the class! These teachings are not pornographic or about teaching wild sexual positions. It is actually the opposite. It is in fact designed to remove those things from our lives that disconnect our sexuality from our spirituality, such as porn, perversion, control, violence and infidelity.
Its time we saw sex as the truly sacred art that it is. A deep meditation, a holy communion and a dance with the force of creation ~ Marcus Allen
When you learn how to manipulate energy, such as the Kundalini that moves up the spine, the human sexual experience and the physical act of having an orgasm become heightened, because you are able to tune into your partner's Kundalini. Therefore you intensify the energy and physical experience. Anything that separates us from our spirituality, such as pornography and promiscuity, actually diminishes the intensity of the orgasm.
I am so grateful when the famous singer Sting started talking openly about how he had intensified his sexual experience by being monogamous with his wife, minimizing frequency and practicing White Tantra.
Would you like many mediocre orgasms, or a few truly amazing, unforgettable experiences? Would you like to feel like you are connecting with your partner on the deepest spiritual level, as well as sexually, or would you just like a physical body with you with no connection. The choice is yours.
"he beauty and wisdom of Tantra is that it enhances sexuality as a doorway to the "ecstatic mind of great bliss" ~ Margot Anand
I have healed many men, helping them conquer porn addiction, by helping them re-connect with their partners, and making them realize how diluted their sexual experiences had become. I equate it to someone who wants to be a millionaire all of their life. Finally they get their first million. They can find no joy in it, because now want the second million, then a billion, and so forth. They become insatiable and unsatisfied. It's the same as people who eat empty carbohydrates and junk foods. They are always hungry. Living lives with spiritual holes leaves us lonely and empty.
Our sexuality is an integral part of our spirituality. It is life force, creation itself. When we trivialize it, abuse it and use others, it destroys us.
In the next blog I will discuss the actual techniques used in White Tantra.

About The Author: Satya

Satya lives in Northern California and is a natural Clairvoyant, Empath, Conduit, teacher, author, animal lover, healer, Reiki Master and an advanced yoga instructor. She has provided valuable psychic assistance to Hollywood stars, athletes, and everyone else in-between. A multi-layered Intuitive, with many unique gifts at her disposal, she can give you a doorway into the past as well as a gateway to a happier future. With her long distance energy work, she provides healing for people and animals too! She instantly spots karmic connections from past lives that directly affect current situations, helping clients to move through them quickly. For accurate solutions on just about any pressing problem, you can find Satya at PsychicAccess.com.