It's Lucky I'm So Tough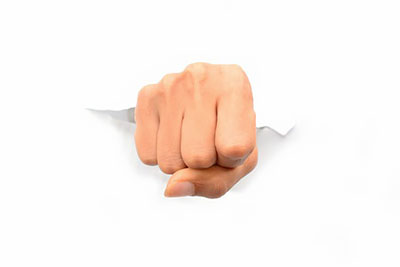 In the area where we live the government has a program called Homeshare. What that means is people like my husband and myself will take in an individual with some type of disability. We are paid to have them come and live with us as part of our family.  After our daughter passed away, we thought we might enrich our lives and help with our grieving by helping out someone else. We did not want to look after children or someone with extreme difficulties, as we are seniors and felt someone of that nature would prove to be too much of a burden for us.
Nothing can dim the light which shines from within ~ Maya Angelou
After we signed up we received a call from the ministry saying they had a 27 year old woman with no place to go. She had been in the hospital with health issues, which appeared to have been sorted out, and she now needed a place in someone's home. After setting up a meeting with the authorities, the woman and ourselves felt this was something we would be capable of doing.
We had had prior experience with a different ministry and had a good working knowledge as to how they actually operate. We knew from past history that when a person is placed in a home the home owners are not always given the pertinent information they need to deal with the upcoming problems that can occur. But nothing could prepare us for what was to follow.
We quickly found out that this woman we took in was a thief, a liar and a sneak. It took no time at all for us to learn we had to hide our wallets, and keep all our personal information under lock and key. She would throw tantrums when she couldn't get her way and I can honestly say there were many days and nights when she wore us out completely. Fortunately she was to stay with us on a temporary basis only. It turned out to be the longest three months of our lives.
One day she was being particularly defiant when I could not give her something she felt she wanted. She and I were home alone and this was a little unusual, as my husband was almost always here to help me cope with her. She is not an especially hefty person, just over five feet and around 120 pounds. She confronted me, in what I felt was a menacing fashion, and it appeared as if she were expanding herself and trying to puff up to seem bigger than what she actually was.
Go within every day and find the inner strength so that the world will not blow your candle out ~ Katherine Dunham
I normally live in a lovely Pollyanna world, but make no mistake I am one tough cookie when the need warrants it. I faced this menace head on thinking, "Come on, just try and take me on!" I have dealt with worse than someone like her in the course of my life. It didn't take long to realize that this person was harboring an extremely negative energy which was the 'thing' that was attempting to overtake me. Luckily I am tough and 'it' learned very quickly to back down from me.
Would we do this again, knowing that there must be a valid reason why an individual cannot live with their own family? I am not sure, but one thing I do know is it would take more than some rampant, negative energy to scare me. It's lucky I am so tough.
About The Author: Kitty

Kitty is a Canadian Intuitive, born into a large family of clairvoyants and clairaudients. A local celebrity, she's been giving accurate predictions in her paper for over fifteen years now, and is often called upon to lead séances and provide readings at Psychic Fairs in Vancouver. A trained counselor, she combines her natural Gifts to detect blockages at their root, and provide detailed psychic information and practical advice for success and happiness. She's helped locate missing items and people, has communicated messages from loved ones who've passed on, and communicates with two Sacred Celestial Beings who are unerring in the startling information they provide. If you'd like to connect with this remarkable Intuitive, whose talent spans generations, you can find Kitty at PsychicAccess.com.