Grandpa's Visitation Heightened My Spirituality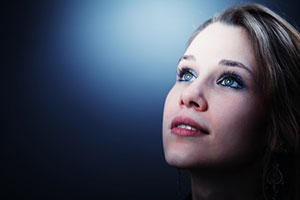 I remember it very distinctively. Almost 16 years ago, after his passing, I prayed to God that I may be able to make contact with my Grandpa. I needed to say goodbye and tell him I love him one last time. He had promised me before his passing that he would return to visit me. He kept his promise.
I decided to learn the Rosary while at a Catholic bookstore, shortly before his funeral. I was buying cross pendants for my grandma and other members of the family who wanted to wear a similar necklace my grandpa would be buried with it. I felt it would help those of us mourning to feel connected and closer to him. I think I bought ten of them. My brothers each took one, as well as my mother, and of course my grandma and a few of my cousins.
A nun at the store told me that day that if I learned the Rosary, I would be blessed. She gave me a bookmark which explained all the different blessings one is to receive if you learn and recite the Rosary every day. I decided I wanted to know how to pray the Rosary.
One of the most powerful handclasps is that of a new grandbaby around the finger of a grandfather ~ Joy Hargrove
After praying it for ten days straight, I decided I would humbly ask God to allow me to be visited by my Grandpa. As I finished praying, I just laid there in bed staring at the ceiling. All thoughts had left my mind, as if I was entering an altered state of consciousness.
Then my Grandpa appeared to me on my left side.
Grandpa did not speak. We communicated telepathically. He was so happy and alive, and looked just like I remembered him. It was a special moment during which I got to say, "I love you." The feeling that came over me was pure bliss. It was so amazing. Words really can't explain what it felt like, other than to say it was truly profound… and so real. There were angels present when he came to me.
This experience will stay with me forever. It was the very best gift my Grandpa could ever give me, because it once again confirmed and validated to me what I already knew to be true: that there is an afterlife and that it is good! It heightened my spirituality; it strengthened my faith. Thank you Grandpa.

About The Author: Moon Goddess

Moon Goddess is a third generation empathic healer and seer. She started to give healing readings to people more than 20 years ago. She has always been interested and studied all things metaphysical from a young age. Being hypersensitive she can feel and see things before they happen. Utilizing the Tarot, and with the help of her Guides, she is a source of support for many people all over the world. After he passed over, her grandfather kept his promise and came back to say goodbye and gave her the most amazing experience. Moon knows there truly is a Heaven, and it is wonderful! Sharing her experience has helped many people after they have lost someone, or anyone experiencing some form of grief. Get a reading with Moon Goddess now at PsychicAccess.com.


This site uses Akismet to reduce spam. Learn how your comment data is processed.