Archive for the 'Astrology' Category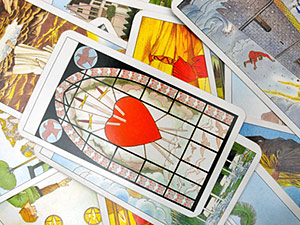 Many online psychics use a divination tool to make it easier to give an accurate psychic reading in the shortest amount of time. That is why I am always surprised when I get a 6-minute call come in and the first thing the person says is, "Do you need my birthday?"
I have been doing Astrology readings my entire life; my mother raised me to think that everyone's mother read Astrology. Therefore, I know that having six eight-hour days, 48 hours, is about what it takes to do a really well-researched, customized Astrology reading – not six minutes.
Yes, modern technology does make it possible to do a "cut and paste" Astrology reading using modern software in about 15 to 30 minutes, but certainly not six! The best I can do is some general comparisons between two people or overall comments, but not a custom reading. Read the rest of this entry »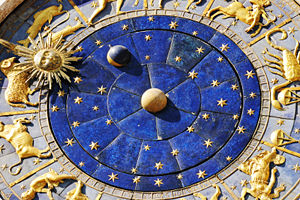 Few people believe that the planetary movements have an effect on their fortune, health and life events. Oh, how wrong they are.
Most people acknowledge the fact that the Moon and Sun direct the oceans, but they ignore links between the planets and human behavior and well-being.
Here is a list of just ten fascinating ways in which the planets affect us:
1. Surgery at the time of a Full Moon carries a much greater risk of severe bleeding
2. More babies are conceived under a waxing Moon
3. Sun spots interfere with communication equipment
4. Tree sap rises under a waxing or full Moon Read the rest of this entry »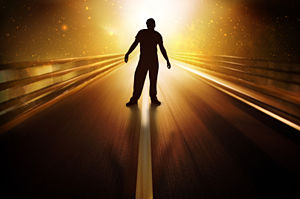 Recently, I had the pleasure of doing a mediumship reading for a lady whose husband had passed to spirit after 60 years of marriage.
She told me during the consultation that she wanted her husband to confirm something very important to her. Immediately, my guides said, "Yes, August 17th". As I communicated this message to her she cried with tears of joy, saying that they had lost their son several years earlier. His birthday was August 17th and the confirmation that she required was that her husband had been reunited with their son in spirit. Read the rest of this entry »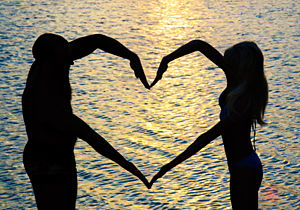 Remember that the most important ingredient in finding the right love is to have a wonderful relationship with yourself. It's quite simple really: we magnetize what we resonate.
If you are in a relationship or hope to create one, here are some important ingredients for a wonderful romance:
1. Fire signs combine really well with other fire signs. Fire also combines well with air. It does not mix well with earth or water.
2. Air signs combine really well with other air signs. Air also combines well with fire. It does not mix well with earth or water.
3. Earth signs combine really well with other earth signs. Earth also combines well with water. It does not mix well with fire or air. Read the rest of this entry »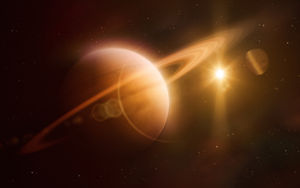 I have been working hard to create a blog post for this month and I have had the hardest time trying to decide what to write.  Writing is usually very natural for me and flows very easily. But now, each time I'd start a topic, I'd go off in a few different directions, with no connection to any of the stories. And then it hit me!  Aha!  We are in the midst of Mercury in retrograde!
For those of you that are unfamiliar with Mercury retrograde, it can wreak quite a bit of havoc on our communication, as well as our electronic devices, our cars malfunctioning, our paychecks not getting direct deposited in time, missing important meetings, travel plans getting disrupted… or even writing a blog. So, back up your computer and your cell phone contacts.  Mercury can sometimes take us on a bumpy ride when things go a little haywire. Read the rest of this entry »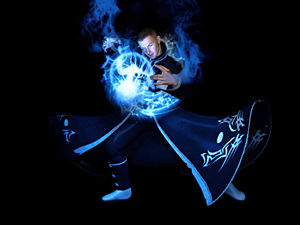 The Magus (or Magician) is the second card in the Major Arcana.  It follows the Fool, and symbolizes insight, power, creativity, and wisdom. The fact that these two cards follow in this order shows that taking a risk brings greater insight and helps us find our proverbial wings.
When this card comes up in a reading it symbolizes new endeavors and feats of willpower. It's all about having the insight and knowledge needed to see where and how change can be accomplished. This card often carries a message that you're in an empowered position and able to shape your world or reality to what you need it to be. What stands out most is the aspect of will or willpower and harnessing that to accomplish your goal. The Magus says that anything is possible, but willpower is needed to set further change in motion. Read the rest of this entry »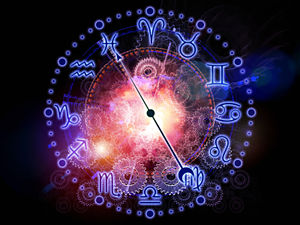 This is the Age of Aquarius, according to many believers. Or is it? When, exactly, will the Age of Aquarius begin? And when will it end?
These questions evade answer, due to the complex mathematics involved. Simply put, nobody knows when the Astrological Ages begin or end.
Why? Well, the answer lies in one very special phenomenon – one that was evident, amazingly enough, to the ancients. This phenomenon is known as the precession of the equinoxes. It's a "precession" instead of a "procession" simply because the celestial movements involved are going backward, and not forward. We're not moving from the Age of Aries, to the Age of Taurus, to the Age of Gemini. We're moving backward, from the Age of Taurus, to Aries, then Pisces and finally, Aquarius. Read the rest of this entry »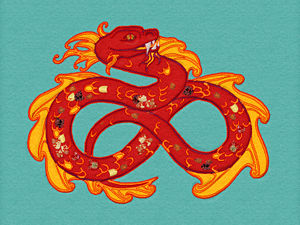 Happy New Year! Today heralds the beginning of the Chinese Year of the Snake. Each year in the Chinese Zodiac New Year's day falls on a different date, and this year's date is February 10, 2013.
The Snake Year comes sixth in the cycle of the zodiac and reoccurs every 12th year. This means that you are a Snake if you were born in 1941, 1953, 1965, 1989 or 2001. Ancient Chinese wisdom states that if you have a snake in your house your family will never go hungry, because a snake is said to be sage, wise and a good protector of his or her family's belongings and home.
The Chinese Zodiac is a lunar-based calendar and the Chinese New Year is sometimes referred to as The Lunar New Year. The cycle flows as follows: Rat, Ox, Tiger, Hare, Dragon, Snake, Horse, Sheep, Monkey, Rooster, Dog and Boar. Read the rest of this entry »