Astrology Forecast October 23 – 29, 2023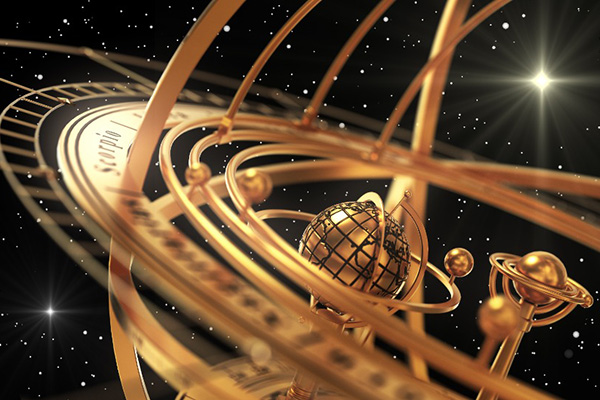 The Sun moves into Scorpio today, setting a more spiritual and karmic tone for the next four weeks. This is one of three times a year when the veil between worlds is at its thinnest, making it easier to delve into our souls, as well as communicate with spirit on the other side.
The Aquarius Moon square to Uranus in Taurus this afternoon may bring out the worst in some people for a few hours, so be prepared for mood swings, erratic or hyperactive behavior, as well as stubbornness and irritability. Stay in your zen, do not overreact, and avoid making hasty decisions.
The Pisces Moon tomorrow and Wednesday will add to the magical tone of this week, making inner and soulful movement a priority over outer activity.
We'll feel re-energized Thursday and Friday under the Aries Moon, making these the most productive days of the week.
A Taurus Full Moon Lunar Eclipse takes center stage on Saturday, urging us to let go of the past and prepare to take on a more fluid and flexible tone for the next two weeks. It also marks the second eclipse of the month and the promise that we will have a different focus and perception of our lives for the next six months.
Sunday's Taurus Moon will inspire us to acknowledge the beauty that surrounds us, calling for a day of grace and gratitude.

About The Author: Susyn

Susyn lives in New Mexico, and offers Psychic Guidance, Astrological Insights and Channeled Messages that will change your life! Her credentials are top-notch and include a doctorate in metaphysical studies and certifications from The American Association of Professional Psychics and The American Tarot Guild. She's also a published author, with two metaphysical books under her belt, and has authored numerous articles and horoscope columns. In addition to her readings, Susyn is also a mentoring practitioner who teaches others how to master their own gifts, raise their vibrations, and empower themselves. A sought after guest on numerous radio programs, she has also hosted her own radio show. If you're looking for one of the truly bright shining stars who can also read them with an accuracy that will astound, look no further. You can find Susyn at PsychicAccess.com.