Astrology Forecast September 25 – October 1, 2023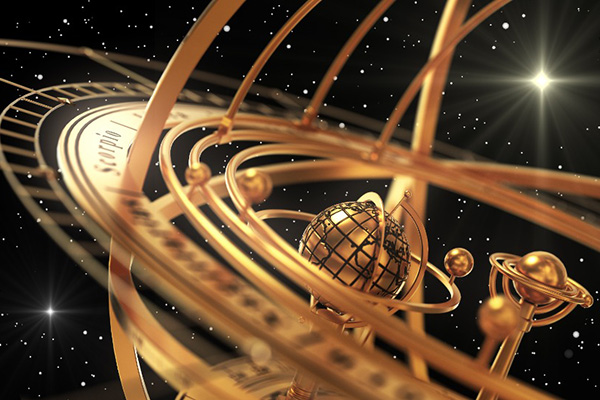 The astrological star of the show this week is Friday's Aries Full Moon, also known as a Harvest Moon. Because Full Moons symbolize a time of release, this is the perfect opportunity to release whatever no longer serves you once and for all. An Aries Full Moon is  also about taking back your power, embracing your courage and taking action to reach your goals.
The week starts out a bit frenetic today and tomorrow under an Aquarius Moon. We may have many new ideas, innovative plans, and identify possibilities we'll want to explore. Make note of what you discover, but refrain from taking any real action until you've had time to network with others to get more facts and information.  The Pisces Moon on Wednesday and Thursday will fortunately bring us spiritual and intuitive insight to help move us forward on some of these new plans and ideas.
The Mercury in Virgo trine with Jupiter in Taurus this afternoon is also an excellent time to do some research. And if you are currently thinking of furthering your education or going back to school, this trine's energy offers a perfect opportunity to look into courses, classes or schools, as you are likely to find useful information without much effort. If you have already applied for enrolment in a course or school, you may also get good news or positive feedback about that.
Practice extra caution under Friday's Aries Full Moon, as well as Saturday's Aries Moon, as both have a way of urging us to look before we leap. Caution on the road will especially be called for, as everyone may be in more a hurry to get where they think they are going, and they might not slow down if you get in their way!
Take a breather under Sunday's Taurus Moon and try be more like Ferdinand the Bull in the popular children's book. Ferdinand would rather smell flowers than fight in bullfights. Make Sunday your lazy, easy-going day to truly stop and smell the roses for a change. Don't worry about those duties and chores, they'll still be there waiting for you next week.

About The Author: Susyn

Susyn lives in New Mexico, and offers Psychic Guidance, Astrological Insights and Channeled Messages that will change your life! Her credentials are top-notch and include a doctorate in metaphysical studies and certifications from The American Association of Professional Psychics and The American Tarot Guild. She's also a published author, with two metaphysical books under her belt, and has authored numerous articles and horoscope columns. In addition to her readings, Susyn is also a mentoring practitioner who teaches others how to master their own gifts, raise their vibrations, and empower themselves. A sought after guest on numerous radio programs, she has also hosted her own radio show. If you're looking for one of the truly bright shining stars who can also read them with an accuracy that will astound, look no further. You can find Susyn at PsychicAccess.com.