Astrology Forecast September 18 – 24, 2023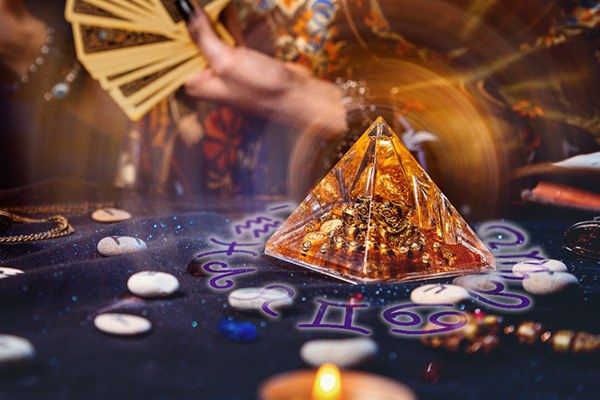 We start the week under a Scorpio Moon today and tomorrow, which will either have us exploring the mystical and metaphysical, or throwing all our focus into an intense project. Either way, we will be intent on finding out about and mastering something new.
The Sagittarius Moon will introduce a more light-hearted energy on Wednesday and Thursday, so we may be more inclined to goof off or daydream than get any actual work done.
Thursday a Sagittarius Moon sextile with Mars in Libra in the late afternoon, followed by a trine with Venus in Leo in the early evening, creates a unique opportunity for successful business networking over drinks or the ideal time to meet up for a romantic dinner date.
Friday afternoon a Sagittarius Half Moon might cause some trouble at work or disagreements with the family. Avoid the temptation of getting caught up in other people's drama and take a few deep breaths before you react.
We'll close the week out under a Capricorn Moon, choosing to focus on our physical surroundings and activities that improve our health or security. Capricorn also has its fun-loving side, so don't forget to put aside a few hours for some socializing or relaxing.
The astrological highlight this week is the Sun's entry into Libra on Saturday, which will mark the start of a new season. Libra is famous for creating loving relationships, restoring balance and expanding our perception to see beyond the obvious to the hidden aspects of any situation.

About The Author: Susyn

Susyn lives in New Mexico, and offers Psychic Guidance, Astrological Insights and Channeled Messages that will change your life! Her credentials are top-notch and include a doctorate in metaphysical studies and certifications from The American Association of Professional Psychics and The American Tarot Guild. She's also a published author, with two metaphysical books under her belt, and has authored numerous articles and horoscope columns. In addition to her readings, Susyn is also a mentoring practitioner who teaches others how to master their own gifts, raise their vibrations, and empower themselves. A sought after guest on numerous radio programs, she has also hosted her own radio show. If you're looking for one of the truly bright shining stars who can also read them with an accuracy that will astound, look no further. You can find Susyn at PsychicAccess.com.