Astrology Forecast September 11 – 17, 2023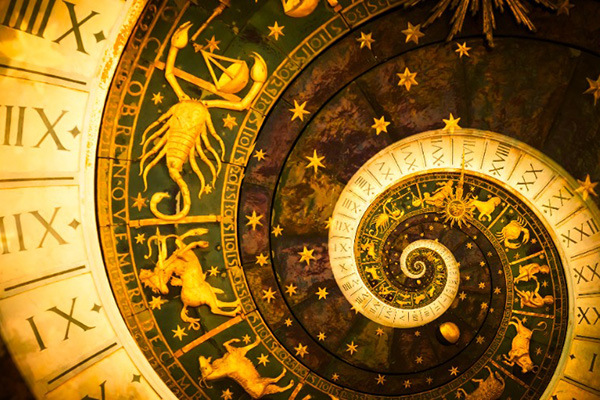 There's lots of positive cosmic energy this week, starting with a bold Leo Moon today and tomorrow that will have us feeling confident, generous and self-expressive. We will also be more likely to seek pleasure and enjoyment in our personal life, instead of focusing on work and everyday responsibilities. This morning the Leo Moon sextile Mars in Libra will fortunately inspire positive social interaction at work, so make the most of this aspect to network and build rapport with coworkers.
We can get more work done on Wednesday under the Virgo Moon, which casts some extra energy our way to get paperwork and detailed projects cleared away once and for all. And once we do, the Virgo New Moon on Thursday will pave the way to inspired new projects or goals we are ready to pursue.
Mercury will resume forward motion on Friday, ending its three week retrograde cycle and those annoying communication and electronic anomalies it's so notorious for! It could however take a week or two before its effects clear completely, but we'll notice right away things taking a more positive direction.
The Moon cruises through Libra Friday through Sunday, promising a weekend full of joy, relaxation, and heartfelt interactions with all those around us. Saturday night's Libra Moon sextile Venus in Leo sets the scene for the perfect romantic date or a lovely evening at home with friends and family over a sumptuous home-cooked meal.

About The Author: Susyn

Susyn lives in New Mexico, and offers Psychic Guidance, Astrological Insights and Channeled Messages that will change your life! Her credentials are top-notch and include a doctorate in metaphysical studies and certifications from The American Association of Professional Psychics and The American Tarot Guild. She's also a published author, with two metaphysical books under her belt, and has authored numerous articles and horoscope columns. In addition to her readings, Susyn is also a mentoring practitioner who teaches others how to master their own gifts, raise their vibrations, and empower themselves. A sought after guest on numerous radio programs, she has also hosted her own radio show. If you're looking for one of the truly bright shining stars who can also read them with an accuracy that will astound, look no further. You can find Susyn at PsychicAccess.com.