Astrology Forecast April 3 – 9, 2023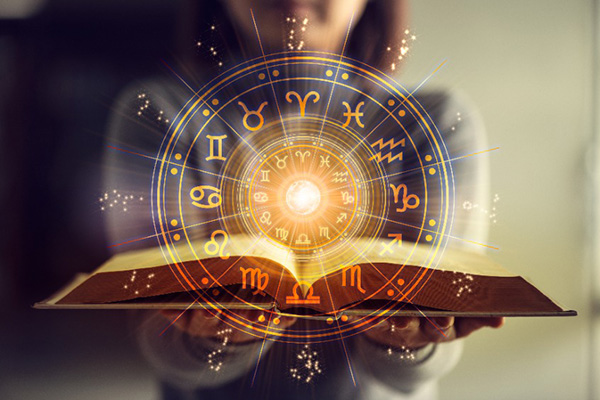 The way to get through this week without getting 'wounded in combat' is to choose your battles very wisely. In fact, it may be best to sit on the sidelines and let everyone else duke it out over the next few days! Taking things in our stride, biding our time, and holding fast to the ultimate goal, will help us to maneuver the ups and downs of the week.
We can set a cautious tone for the week by keeping our ego in check today under an idealistic Virgo Moon, as well as the inflexible attitude of Mercury in Taurus. These aspects may have us thinking our ideas and opinions are the best and cause us to dig our heels in, and perhaps we are correct, but striving for teamwork, being more flexible, and considering the needs and sensitivities of others will serve us best this week.
Grace, harmony and self-awareness will be a little easier to maintain once the Moon moves into Libra tomorrow, where it remain until it waxes full on Thursday. But watch your step Wednesday morning under the Libra Moon square with Mars in Cancer, as this aspect is known for causing people to be more easily triggered, impulsive, and even argumentative.
The Libra Full Moon on Thursday may continue to have us feeling moody, irritable and restless. It will however also entice us to let go of our preconceived ideas entirely once it peaks and a new and better dream emerges under Friday and Saturday's Scorpio Moon.
Things may however be heating up again by Sunday. Watch out for more assertive energy, as the Sagittarius Moon will combine forces with the Aries Sun to bring out the aggressive, stubborn qualities in people.

About The Author: Susyn

Susyn lives in New Mexico, and offers Psychic Guidance, Astrological Insights and Channeled Messages that will change your life! Her credentials are top-notch and include a doctorate in metaphysical studies and certifications from The American Association of Professional Psychics and The American Tarot Guild. She's also a published author, with two metaphysical books under her belt, and has authored numerous articles and horoscope columns. In addition to her readings, Susyn is also a mentoring practitioner who teaches others how to master their own gifts, raise their vibrations, and empower themselves. A sought after guest on numerous radio programs, she has also hosted her own radio show. If you're looking for one of the truly bright shining stars who can also read them with an accuracy that will astound, look no further. You can find Susyn at PsychicAccess.com.