Astrology Forecast April 11 – 17, 2022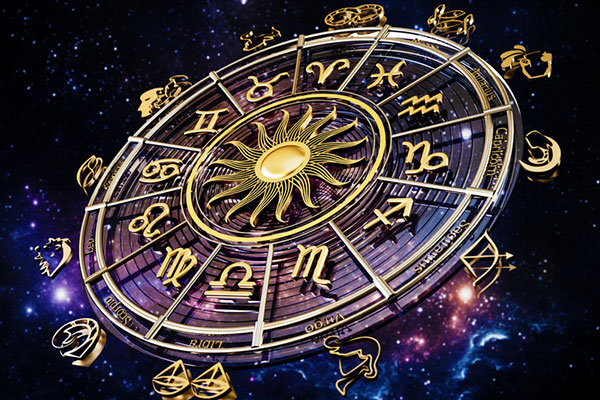 Two important astrological events mark this week. Mars is moving into the spiritually-based sign of Pisces and the Moon will wax full in Libra.
With Mars traveling through Pisces for the next six weeks, we'll be prone to following our intuition over the facts, as well as making decisions that are at times unsupported by logic or reason. That's okay though, as bowing to the spiritual urges and acting on them is sure to take us where we want to go during this cycle.
We'll be under the influence of the waxing Full Moon this entire week. This aspect is famous for surprising us in the area of relationships. Do not be surprised if you get an unexpected text or call from someone from your past, or meeting someone new who seems so familiar you are sure you know them from a past life!
If there are any areas of our life that are currently out of balance, this Full Moon is sure to point them out so we can correct course and reclaim our equilibrium.
Today, the Moon will cruise through Leo and offer a fairly easy going day. No matter how well today goes for you, we can look forward to a heightened  sense of happiness and harmony with our partner, loved ones and family this evening under the Leo Moon's trine with the Sun in Aries.
When the Moon moves into Virgo tomorrow we'll spend the next three days thinking, researching and expressing our ideas and thoughts with abandon. We'll need to take care though, as not all people agree with or appreciate our opinions, so assess your audience before waxing eloquent.
The Moon moves into calming Libra on Friday and waxes full on Saturday, making for a calm and peaceful weekend.

About The Author: Susyn

Susyn lives in New Mexico, and offers Psychic Guidance, Astrological Insights and Channeled Messages that will change your life! Her credentials are top-notch and include a doctorate in metaphysical studies and certifications from The American Association of Professional Psychics and The American Tarot Guild. She's also a published author, with two metaphysical books under her belt, and has authored numerous articles and horoscope columns. In addition to her readings, Susyn is also a mentoring practitioner who teaches others how to master their own gifts, raise their vibrations, and empower themselves. A sought after guest on numerous radio programs, she has also hosted her own radio show. If you're looking for one of the truly bright shining stars who can also read them with an accuracy that will astound, look no further. You can find Susyn at PsychicAccess.com.