Astrology Forecast February 14 – 20, 2022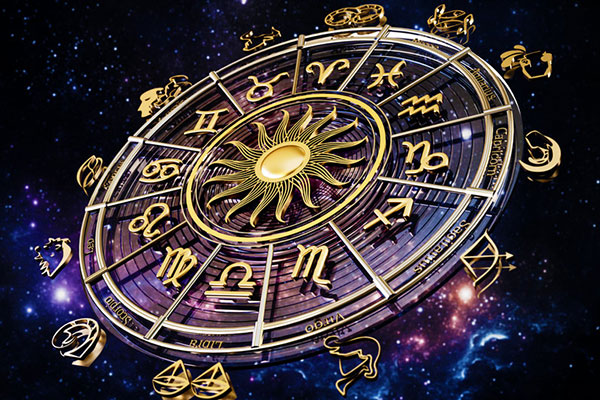 It's all about love and romance this week, as the Moon moves into Leo on Valentine's Day and stays there until it culminates in a Full Moon on Wednesday! The Leo Moon brings with it an air of confidence and self-expression.
Personal desires, flirtation, passion, romantic, relationships, and friendships, as well as contemplating what we truly value in life, will rise to the surface in the coming days.
Mercury in Aquarius, will further heighten our ability to be friendly and intuitively aware in our interactions with others, and some of us will even be able to truly turn on the charm today!
The Leo Moon opposite Saturn in Aquarius tomorrow might place a depressing damper on our mood after yesterday's love fest. We may even feel unhappy and dissatisfied, question our relationships. We might also feel abandoned or lonely.
If you find yourself in this state of mind on Tuesday, try to work through your feelings before Wednesday, as the Leo Full Moon may further inflame a negative state of mind with moodiness, dissatisfaction, and irritability.
On Friday the Sun will move into soul-based Pisces and completely shift our focus from the external to our inner being. As the last sign of the zodiac, Pisces is a culmination of all we've experienced over the last twelve months and a time to go deeper and embrace our spiritual power and heart's desires. We've spent the first part of the year looking at things outside of ourselves, and now we'll be turning inward to see what personal and spiritual changes are forming.
Saturday and Sunday's Libra Moon will aid us in determining how our inner desires are reflecting to the outside world, and how to approach things with more balance and ultimately, success.

About The Author: Susyn

Susyn lives in New Mexico, and offers Psychic Guidance, Astrological Insights and Channeled Messages that will change your life! Her credentials are top-notch and include a doctorate in metaphysical studies and certifications from The American Association of Professional Psychics and The American Tarot Guild. She's also a published author, with two metaphysical books under her belt, and has authored numerous articles and horoscope columns. In addition to her readings, Susyn is also a mentoring practitioner who teaches others how to master their own gifts, raise their vibrations, and empower themselves. A sought after guest on numerous radio programs, she has also hosted her own radio show. If you're looking for one of the truly bright shining stars who can also read them with an accuracy that will astound, look no further. You can find Susyn at PsychicAccess.com.