Astrology Forecast September 13 – 19, 2021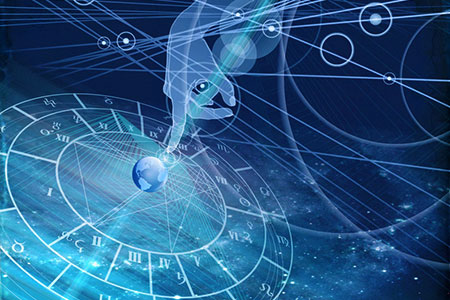 The astrological showstopper this week is Mars entering Libra tomorrow, where it will spend the next six weeks focusing our energy on love, relationships, harmony, and beauty. Even if we plan to build a new business or tackle a home project, Mars will infuse more visual beauty and balanced planning into the mix.
Today's Half Moon in Sagittarius can cause some problems at work, family issues or public arguments and conflicts. Be sure to start your day off with a calm, level-headed mindset and take extra care to keep your cool. Best to avoid that difficult client or toxic coworker at the office, and don't take the bait of returning your mother-in-law's phone call today. And stay calm and centered in traffic, because road rage may be more likely today.
Tuesday and Wednesday will be our most productive days of the week, so if there's something you simply must get done, these would be the recommended days to deal with it.
Come Thursday, the Moon will travel through Aquarius for three days, which could upend our plans or bring unexpected information or situations to the surface. The main thing to remember is to practice a lot more patience and flexibility under this influence, adjusting to whatever arises at any given moment. Expect the unexpected. And remember, if one door closes, it's time to start looking for an open window!
On Friday and Saturday we may be experiencing some emotional upheaval in love, relationship or marriage with Venus in Scorpio square Saturn in Aquarius. Conflict with your partner may arise due to misunderstanding or disillusionment. If your spouse is spending time away from home this weekend, be careful not to overreact due to unfounded feelings of jealousy or abandonment.
Sunday's Pisces Moon will give us the chance to stop and reflect, offering a great opportunity to see the higher purpose in any shifts or changes that pop up this week.

About The Author: Susyn

Susyn lives in New Mexico, and offers Psychic Guidance, Astrological Insights and Channeled Messages that will change your life! Her credentials are top-notch and include a doctorate in metaphysical studies and certifications from The American Association of Professional Psychics and The American Tarot Guild. She's also a published author, with two metaphysical books under her belt, and has authored numerous articles and horoscope columns. In addition to her readings, Susyn is also a mentoring practitioner who teaches others how to master their own gifts, raise their vibrations, and empower themselves. A sought after guest on numerous radio programs, she has also hosted her own radio show. If you're looking for one of the truly bright shining stars who can also read them with an accuracy that will astound, look no further. You can find Susyn at PsychicAccess.com.