Astrology Forecast March 1 – 7, 2021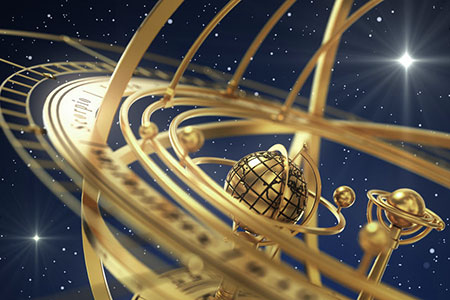 The Libra Moon today and tomorrow urges us to restore balance and reminds us that bringing order to our physical worlds is essential to restore harmony within.
The highlight of this week happens Wednesday when Mars moves into fun-loving Gemini and shifts the focus from our physical worlds to our mental worlds. Mars loves sorting through all the possibilities, sharing ideas, and engaging in fun social activities as it sails through Gemini, which bodes well for a stimulating and exciting month!
The Moon will drift through Scorpio on Wednesday and Thursday, and combined with the Pisces Sun, will add a spiritual tone to all our movements.
Justice and balance will be the  theme under Friday and Saturday's Sagittarius Moon, as we take a closer look at the events surrounding us on a global level. Although we may not be directly involved in what's going on, it will give us increased awareness of the worldwide energy and focus.
It seems we'll be 'goofing off' all week, so when the Moon moves into Capricorn on Sunday, it's time to get to work and be productive. So forget about being a couch potato, pull out that "honey-do" list and get some things accomplished.

About The Author: Susyn

Susyn lives in New Mexico, and offers Psychic Guidance, Astrological Insights and Channeled Messages that will change your life! Her credentials are top-notch and include a doctorate in metaphysical studies and certifications from The American Association of Professional Psychics and The American Tarot Guild. She's also a published author, with two metaphysical books under her belt, and has authored numerous articles and horoscope columns. In addition to her readings, Susyn is also a mentoring practitioner who teaches others how to master their own gifts, raise their vibrations, and empower themselves. A sought after guest on numerous radio programs, she has also hosted her own radio show. If you're looking for one of the truly bright shining stars who can also read them with an accuracy that will astound, look no further. You can find Susyn at PsychicAccess.com.