Astrological Forecast January 25 – 31, 2021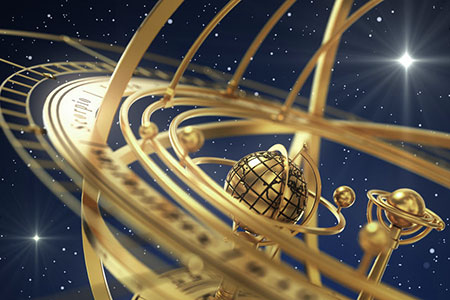 Mercury will be turning retrograde on Saturday, but we will start to see the effects of it as early as today. If you haven't done so already, back up your phone, computer and electronic devices, just to be safe!
Mercury's semi-sextile with Venus this week reminds us to realign our heart and mind, instead of just following one or the other. It is also a great time to read beautifully written words, or listen to well-spoken words, so read or listen that novel you have been putting off for so long, or start writing you own!
We may lean toward more spiritual and emotional stances with the Moon traveling through Cancer today until Wednesday, so don't worry if you can't seem to get much done. Just go with the flow and stay alert to any intuitive messages that come your way.
Our energy will spark up again on Thursday as the Moon waxes full in fiery Leo. This is also known as the Wolf Moon, so if you feel like getting out there and howling at the Moon, now you know why!
This Moon sets off a two week period of release, allowing us to let go of any old mindsets or imagined restrictions that are holding us back. With the Sun traveling through Aquarius now, that means thinking outside the box, changing your regular routine, and embracing innovative ways to get to your dreams and goals.
We'll spend the weekend under a Virgo Moon, and with Mercury going retrograde on Saturday, it's best to lay low, try not to overthink things, and keep your opinions to yourself!

About The Author: Susyn

Susyn lives in New Mexico, and offers Psychic Guidance, Astrological Insights and Channeled Messages that will change your life! Her credentials are top-notch and include a doctorate in metaphysical studies and certifications from The American Association of Professional Psychics and The American Tarot Guild. She's also a published author, with two metaphysical books under her belt, and has authored numerous articles and horoscope columns. In addition to her readings, Susyn is also a mentoring practitioner who teaches others how to master their own gifts, raise their vibrations, and empower themselves. A sought after guest on numerous radio programs, she has also hosted her own radio show. If you're looking for one of the truly bright shining stars who can also read them with an accuracy that will astound, look no further. You can find Susyn at PsychicAccess.com.