Astrological Forecast November 30 – December 6, 2020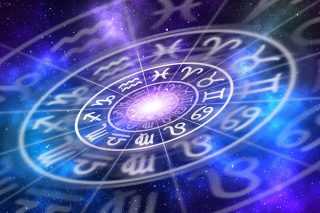 A lunar eclipse greets us today, as the Gemini Moon (also known as the Frosty Moon) waxes full and marks the first of two eclipses this month, along with a significant shift in direction for the next six months. Eclipses tend to come in pairs, one lunar and one solar, and the solar eclipse will occur in two weeks, on Monday, December 14th. During this cycle, we need to step back and go within to prepare for new beginnings, release the past, and consider a new focus for the start of 2021. This week's lunar eclipse encourages us to put aside our emotions, and look more closely at the tangible, practical aspects of our lives.
Mercury will move into Sagittarius tomorrow, turning our thoughts to the coming holiday season. Under Wednesday and Thursday's Cancer Moon, we may feel inspired to begin decorating our homes for the celebrations ahead or, at the very least, take a closer look at creating more flow and harmony in our surroundings. The remainder of the week unfolds under a Leo Moon, calling us to practice care and generosity not only with those around us, but also with ourselves. It's easy to forget to take care of ourselves during the astrological eclipses, so the most important thing we can do this weekend will be to put ourselves first!

About The Author: Susyn

Susyn lives in New Mexico, and offers Psychic Guidance, Astrological Insights and Channeled Messages that will change your life! Her credentials are top-notch and include a doctorate in metaphysical studies and certifications from The American Association of Professional Psychics and The American Tarot Guild. She's also a published author, with two metaphysical books under her belt, and has authored numerous articles and horoscope columns. In addition to her readings, Susyn is also a mentoring practitioner who teaches others how to master their own gifts, raise their vibrations, and empower themselves. A sought after guest on numerous radio programs, she has also hosted her own radio show. If you're looking for one of the truly bright shining stars who can also read them with an accuracy that will astound, look no further. You can find Susyn at PsychicAccess.com.