Astrological Forecast October 12 – 18, 2020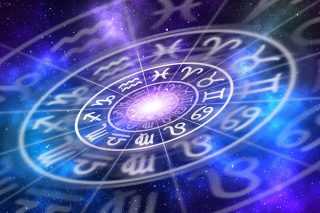 Mercury goes retrograde in Scorpio on Tuesday, so we need to be alert and stay on our toes, especially in aspects of communication, technology, legal agreements and travel. And because Scorpio is a water sign, this will also be a time of intense emotional introspection and clarity.
Interestingly, Mercury will resume its normal forward motion again on election day in the United States, on November 3, 2020. This may affect voter turnout, the functioning of voting equipment, early ballots being lost, and delays in the final results. Not the best timing, Mercury! Even without the retrograde preceding the election by three weeks, it is sure to be an interesting time, full of twists and turns!
The Libra New Moon on Friday will set the stage for two weeks of new beginnings, and potentially redirect us if we've lost sight of our current goals. This is also a strong lunation for relationships and the possibility to create new ones, or re-balance current ones, and embrace new potentials.
Practice extra caution over the weekend, as the Moon travels through Scorpio. It has a tendency to create an illusion, or throw us off balance, so be as mindful as possible at the end of this somewhat restless, scattered week.

About The Author: Susyn

Susyn lives in New Mexico, and offers Psychic Guidance, Astrological Insights and Channeled Messages that will change your life! Her credentials are top-notch and include a doctorate in metaphysical studies and certifications from The American Association of Professional Psychics and The American Tarot Guild. She's also a published author, with two metaphysical books under her belt, and has authored numerous articles and horoscope columns. In addition to her readings, Susyn is also a mentoring practitioner who teaches others how to master their own gifts, raise their vibrations, and empower themselves. A sought after guest on numerous radio programs, she has also hosted her own radio show. If you're looking for one of the truly bright shining stars who can also read them with an accuracy that will astound, look no further. You can find Susyn at PsychicAccess.com.