Astrological Forecast October 5 – 11, 2020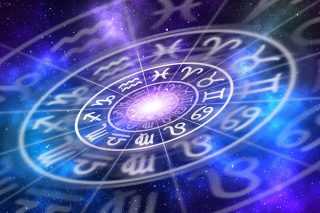 An easy-going week awaits us, with no major astrological shifts or surprises, but do keep in mind that Mercury will be going retrograde next week, and could create a few electronic and technical glitches, as it slows down. This is a great week to back up your computer, iPhone and any device that stores lots of your personal information.
Monday will turn out to be our most productive day of the week as the Moon travels through Taurus, so get important work out of the way as best you can. Tuesday and Wednesday are ideal for socializing, information gathering and learning new things, as the Moon dances through curious Gemini. The Moon will enter Cancer on Thursday and have us turning inward through Saturday, attending our emotional, home and personal needs. A bit of over-sensitivity could loom on Friday, so be careful not to take things too personally, or fall under an illusion. The Leo Moon will brighten our Sunday as it encourages self-care and generosity with others.




About The Author: Susyn

Susyn lives in New Mexico, and offers Psychic Guidance, Astrological Insights and Channeled Messages that will change your life! Her credentials are top-notch and include a doctorate in metaphysical studies and certifications from The American Association of Professional Psychics and The American Tarot Guild. She's also a published author, with two metaphysical books under her belt, and has authored numerous articles and horoscope columns. In addition to her readings, Susyn is also a mentoring practitioner who teaches others how to master their own gifts, raise their vibrations, and empower themselves. A sought after guest on numerous radio programs, she has also hosted her own radio show. If you're looking for one of the truly bright shining stars who can also read them with an accuracy that will astound, look no further. You can find Susyn at PsychicAccess.com.