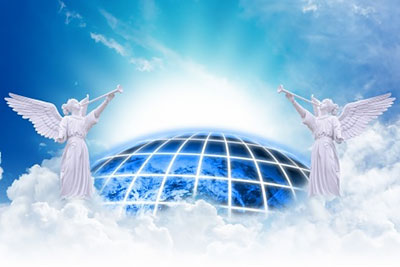 You may be aware by now that there is a major change coming to our planet. We are already experiencing many earthly upsets, but because they sometimes appear distant and far removed from us we do not always make the connection.
Some of us will be alarmed, some will be complacent, while others will do everything in their power to deny all this will take place.
My job, as well as others, is not to convince you of anything except to encourage you to prepare for any change that might seem relevant to you. This could mean many different things.
For example, we have installed water barrels alongside our house, we are placing an airtight cooking stove inside our home. We will also put up a few solar panels. If nothing happens , fine, these items are still of great value to us. Should things go awry even on a small scale we will still be able to function with little fuss.
There is hope if people will begin to awaken that spiritual part of themselves, that heartfelt knowledge that we are caretakers of this planet ~ Brooke Medicine Eagle
The most important thing for any of us to prepare for is if we are separated from our close contacts if an upheaval occurs. How well will we manage on our own? This in my mind is probably the most trying and challenging. The hardest thing to do is to try and cope when we are feeling cut-off and isolated. Will we fall apart or will we have the courage to go forward scared or not on our own if need be?
Having a Spiritual connection is one of the main ingredients in the time of any strife and if you have not attempted up until now to seek out your Spirit Guides or Angels, please do so. To have a Celestial Being working in conjunction with us is the greatest asset we can possibly hope for.
To have a source that is completely in tune with the Universe and all that it holds is a gift beyond compare. We can access this Source at any time, receive any information we ask and get complete and total guidance to face whatever might be coming our way.

clairvoyants and clairaudients. A local celebrity, she's been giving accurate predictions in her paper for over fifteen years now, and is often called upon to lead séances and provide readings at Psychic Fairs in Vancouver. A trained counselor, she combines her natural Gifts to detect blockages at their root, and provide detailed psychic information and practical advice for success and happiness. She's helped locate missing items and people, has communicated messages from loved ones who've passed on, and communicates with two Sacred Celestial Beings who are unerring in the startling information they provide. If you'd like to connect with this remarkable Intuitive, whose talent spans generations, you can find Kitty at PsychicAccess.com.


Kitty is a Canadian Intuitive, born into a large family of