Astrology Forecast October 9 – 15, 2023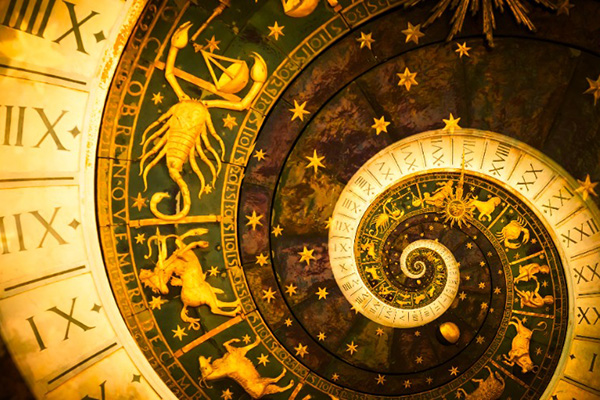 Libra energies are at a high point as we move towards a Libra New Moon / Solar Eclipse this Saturday. We will see evidence of this aspect throughout the week. Pluto will also be going direct after five months in Capricorn, clearing out limitations and setting us on a new path to accomplishment. It may take us a few weeks to notice the shift, but rest assured, change is coming!
A Leo Moon square to Uranus in Taurus may cause us to feel irritable and moody this afternoon. Unexpected changes may also happen, so stay centered and do not make rash decisions.
The Moon will move through Virgo tomorrow through Thursday, shifting our focus to detail work, organization and idealism.
Wednesday morning will be great for social advancement and business success as the Virgo Moon trines Jupiter in Taurus. We will have an optimistic outlook on life and our social skills will be in high gear. The perfect opportunity to make friends and influence people!
Mars moves into Scorpio on Thursday, and while the planet of assertiveness does not always work well in water signs, this two-month cycle will work to unearth soulful longings and intuitive insights that will be crucial to our forward movement in 2024.
Friday's Libra Moon and Saturday's Libra New Moon / Solar Eclipse herald more new beginnings, so be sure to make a New Moon wish for anything you hold dear. Eclipses come in pairs, and the next one, a lunar eclipse, will occur on October 28th, beginning a new six-month cycle of focus for us all.
Karmic events are likely on Sunday, when the Moon enters Scorpio, piquing our curiosity. Old connections can pop up out of nowhere, and old memories are a reminder to pay close attention – anything can happen!

About The Author: Susyn

Susyn lives in New Mexico, and offers Psychic Guidance, Astrological Insights and Channeled Messages that will change your life! Her credentials are top-notch and include a doctorate in metaphysical studies and certifications from The American Association of Professional Psychics and The American Tarot Guild. She's also a published author, with two metaphysical books under her belt, and has authored numerous articles and horoscope columns. In addition to her readings, Susyn is also a mentoring practitioner who teaches others how to master their own gifts, raise their vibrations, and empower themselves. A sought after guest on numerous radio programs, she has also hosted her own radio show. If you're looking for one of the truly bright shining stars who can also read them with an accuracy that will astound, look no further. You can find Susyn at PsychicAccess.com.