Astrology Forecast January 16 – 22, 2023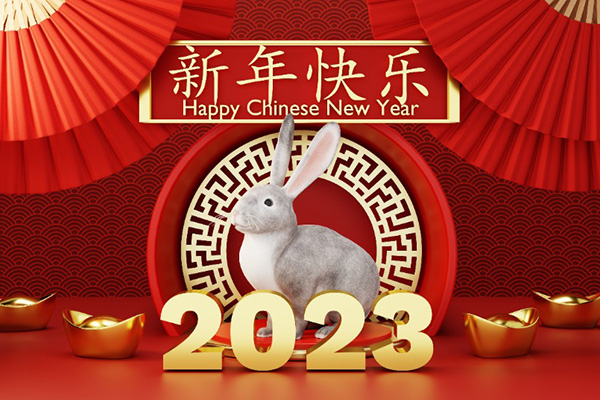 This week there is a cosmic 'musical chairs' occuring with various planets shifting as the heavens align for the beginning of the Chinese New Year this weekend.
Today, the Scorpio Moon will carry an intense vibration, enabling us to get a lot of things taken care of that have been on the back burner since last year.
A lighter energy prevails tomorrow and Wednesday, as the Moon dances through Sagittarius, but we'll have to watch out for overly sensitive people and potential emotional outbursts. This may partly be due also to Mercury turning direct in Capricorn on Wednesday. This return can cause miscommunication and technical glitches that are sure to try some folks' last nerve!
The Sun will move into Aquarius on Friday and meet up with Pluto, giving us a sense of destiny and karma to guide our way forward.
On Saturday the Aquarius New Moon will announce the dawn of the Chinese New Year. To add to the drama, Uranus will also turn direct this weekend, after four months of backward motion. This aspect will cement the fact that new beginnings are upon us! With the rare trio of the Sun moving into Aquarius, as well as the New Moon in Aquarius, and Aquarius as the ruling planet of Uranus going direct (as well as Mercury), plus the Chinese New Year all happening within a matter of days, the writing is certainly on the wall: major change for the better is on the horizon.
On Sunday we enter the Chinese New Year with the Year of the Rabbit!  The rabbit is animal sign number four in the twelve-year cycle of the Chinese zodiac. The sign of Rabbit is traditionally a symbol of peace, hope and prosperity in Chinese culture, which forebodes well for the year ahead. We can especially expect a more hopeful, tranquil 2023 with the yin energy of gentle rabbit, compared to the roaring yang of 2022's tiger. This year the Water Rabbit's calming energy will inspire us to be more flexible and fluid and spend more time in quiet contemplation. Living a more harmonious, balanced lifestyle will become a priority for us this year.

About The Author: Susyn

Susyn lives in New Mexico, and offers Psychic Guidance, Astrological Insights and Channeled Messages that will change your life! Her credentials are top-notch and include a doctorate in metaphysical studies and certifications from The American Association of Professional Psychics and The American Tarot Guild. She's also a published author, with two metaphysical books under her belt, and has authored numerous articles and horoscope columns. In addition to her readings, Susyn is also a mentoring practitioner who teaches others how to master their own gifts, raise their vibrations, and empower themselves. A sought after guest on numerous radio programs, she has also hosted her own radio show. If you're looking for one of the truly bright shining stars who can also read them with an accuracy that will astound, look no further. You can find Susyn at PsychicAccess.com.