Astrology Forecast January 9 – 15, 2023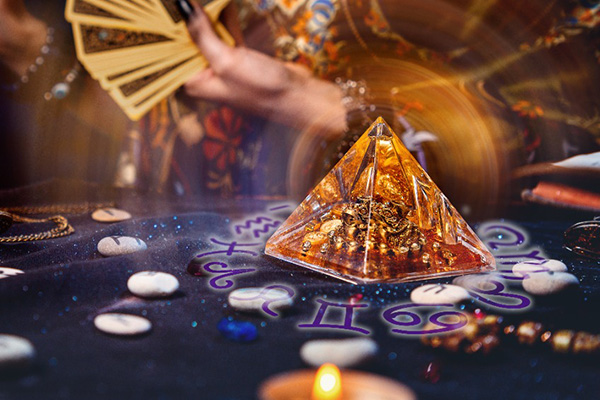 New doors may open for us today, as the Leo Moon empowers us to reach for the stars and confidently pursue our dreams. Leo is the sign of self-expression, creative expression, and extrovert confidence, so make the most of this energy if it is your first day back at the office after the holidays.
Watch your temper this evening when the Leo Moon is opposite Saturn in Aquarius, as this transit can cause tension and conflict at home. Especially avoid getting into any argument over the household finances or your kids. Also do not ask parents or older family members for any advice under this opposition, as they might only help you out of the frying pan into the fire.
The best thing to do this evening amidst this moody, volatile energy is to get some light exercise, eat a healthy meal and go to bed early for a good night's sleep. Your mental state will be much improved in the morning.
Tomorrow the Moon moves into Virgo for three days, bringing forward our detailed, organized side and getting work done will be our focus. However, guard against being too analytical, stubborn, or critical of yourself and others, as these Virgo influences left unchecked can sabotage even our best efforts.
Mars will turn direct on Thursday after a two-month retrograde cycle, and officially boost our new year goals with action, action, and more action. Get ready to rock and roll!
Friday and Saturday's Libra Moon will be a call for balance, as we clear out the remnants of last year and step into the new one. If you haven't hung your 2023 calendars, dusted off your day planner, or set up your virtual scheduling app, now is the time to do it.
Sunday's Scorpio Moon will cast a spiritual vibe all around us, compelling us to stop, pause, and look internally for the balance and intuitive direction we need to move forward.

About The Author: Susyn

Susyn lives in New Mexico, and offers Psychic Guidance, Astrological Insights and Channeled Messages that will change your life! Her credentials are top-notch and include a doctorate in metaphysical studies and certifications from The American Association of Professional Psychics and The American Tarot Guild. She's also a published author, with two metaphysical books under her belt, and has authored numerous articles and horoscope columns. In addition to her readings, Susyn is also a mentoring practitioner who teaches others how to master their own gifts, raise their vibrations, and empower themselves. A sought after guest on numerous radio programs, she has also hosted her own radio show. If you're looking for one of the truly bright shining stars who can also read them with an accuracy that will astound, look no further. You can find Susyn at PsychicAccess.com.