Astrological Forecast November 16 – 22, 2020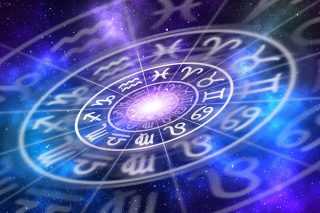 The Sun will complete its cycle through Scorpio this week, moving into Sagittarius on Saturday, and kicking off the official start of the holiday season. The Moon travels through Sagittarius on Monday, then enters Capricorn on Tuesday, where it will remain until Thursday. This will create one of the most productive weeks we've had in a while, and since Thanksgiving is next week in the United States, and the holiday season will kick in right after that, this is the week to get all that unfinished work and overdue projects completed, or at least advanced to a level where it feels manageable through the end of the year.
The Aquarius Moon will take us into the weekend, urging us to prepare for the social activities ahead. If you're planning a big holiday dinner, double-check to make sure you've invited everyone you want there, and if you're aiming for a more quiet, peaceful and calorie-light day off, this is the time to set that into motion as well. Doing things differently is a theme of Aquarius, so if you're ready to start a new holiday tradition, or ignore tradition altogether, you can still work an attitude and sense of gratitude into your world.
Venus will move into Scorpio on Saturday, adding to the spiritual tone of the weekend. And with the Moon moving into Pisces on Sunday, it will be easy to hear what your intuition is telling you. Listening to your gut will take you exactly where you want to go!

About The Author: Susyn

Susyn lives in New Mexico, and offers Psychic Guidance, Astrological Insights and Channeled Messages that will change your life! Her credentials are top-notch and include a doctorate in metaphysical studies and certifications from The American Association of Professional Psychics and The American Tarot Guild. She's also a published author, with two metaphysical books under her belt, and has authored numerous articles and horoscope columns. In addition to her readings, Susyn is also a mentoring practitioner who teaches others how to master their own gifts, raise their vibrations, and empower themselves. A sought after guest on numerous radio programs, she has also hosted her own radio show. If you're looking for one of the truly bright shining stars who can also read them with an accuracy that will astound, look no further. You can find Susyn at PsychicAccess.com.