Astrology Forecast May 15 – 21, 2023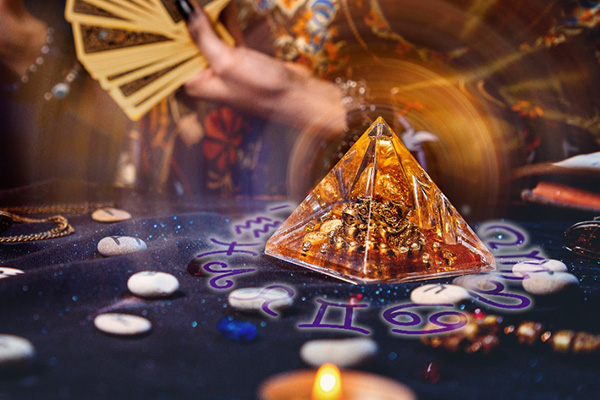 Get ready to rock and roll this week, as several important astrological shifts take place and reset the tone for the next few months.
Today's Aries Moon offers a perfect start to a successful work week by boosting our energy levels and assertiveness. We feel mentally sharp and confident today to take on even the most difficult challenges. The Aries Moon sextile with Pluto in Aquarius this morning will add fuel to the fire with a heightened sense of adventure and fearless risk-taking!
The sign of Taurus takes center stage this week, starting with Jupiter's move into the sign of the bull on Tuesday, which will inspire us with a more grounded and ambitious focus for the next few years.
The Moon enters Taurus on Wednesday for the remainder of the work week, culminating in a Taurus New Moon on Friday. New Moons signal a two-week cycle of fresh starts and new beginnings, so this is the ideal time to take all those brilliant ideas you've been pondering and start putting them into action.
Mars will move into the vibrant sign of Leo on Friday and spend the next two months encouraging us to shine brightly in the world. Mars thrives in fire signs, and Leo is no exception. It's a good time to share more of your gifts and talents with the world! And if you haven't been tooting your own horn lately, the Sun will dance into Gemini on Sunday and encourage you to broadcast your brilliance out to the world for the next four weeks.

About The Author: Susyn

Susyn lives in New Mexico, and offers Psychic Guidance, Astrological Insights and Channeled Messages that will change your life! Her credentials are top-notch and include a doctorate in metaphysical studies and certifications from The American Association of Professional Psychics and The American Tarot Guild. She's also a published author, with two metaphysical books under her belt, and has authored numerous articles and horoscope columns. In addition to her readings, Susyn is also a mentoring practitioner who teaches others how to master their own gifts, raise their vibrations, and empower themselves. A sought after guest on numerous radio programs, she has also hosted her own radio show. If you're looking for one of the truly bright shining stars who can also read them with an accuracy that will astound, look no further. You can find Susyn at PsychicAccess.com.