Astrology Forecast December 5 – 11, 2022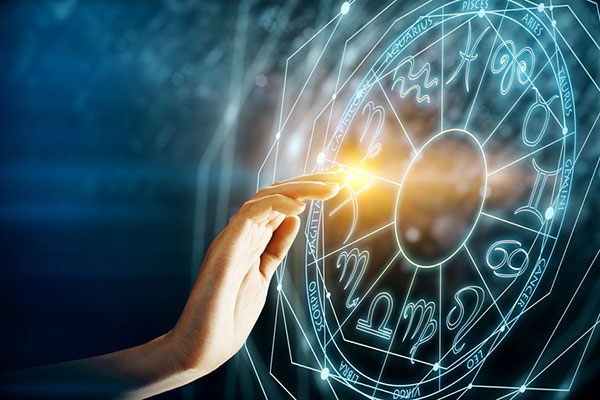 Today's Taurus Moon will prove most productive, as we plow through our obligations and free up the rest of the week for personal pursuits.
Take care however to maintain your mental equilibrium this afternoon under the Taurus Moon conjunction with Uranus in Taurus, as this transit is known for disrupting our reason and inner balance and cause us to act out of character. You may also get a surprise visit from a long-lost friend or estranged relative this afternoon, so keep your cool if someone shows up unannounced.
Your mood may be a bit down or sad this evening due to the Taurus Moon square with Saturn in Aquarius. Do not 'self-medicate' with rich, heavy foods or alcohol, as you will pay for it with indigestion that will only make matters worse! Do some light exercise instead by dancing in your living room or playing with your pets.
Mercury will move into enterprising Capricorn tomorrow, setting us on a course to gather more information and review current methods to see where change might be needed.
The Moon will wax full in Gemini on Wednesday, marking the start of a two-week period of reflection and reconnecting with those dearest to us over the holiday season.
Venus will move into Capricorn on Friday, adding a creative flair to all we do and reminding us to practice more authenticity and become more grounded in all we do.
The Cancer Moon on Friday and Saturday will turn our thoughts to home and family, as well as creating a sense of security and stability.
A Leo Moon on Sunday will cast a generous and heart-centered air around us, compelling us to take better care of ourselves and others.

About The Author: Susyn

Susyn lives in New Mexico, and offers Psychic Guidance, Astrological Insights and Channeled Messages that will change your life! Her credentials are top-notch and include a doctorate in metaphysical studies and certifications from The American Association of Professional Psychics and The American Tarot Guild. She's also a published author, with two metaphysical books under her belt, and has authored numerous articles and horoscope columns. In addition to her readings, Susyn is also a mentoring practitioner who teaches others how to master their own gifts, raise their vibrations, and empower themselves. A sought after guest on numerous radio programs, she has also hosted her own radio show. If you're looking for one of the truly bright shining stars who can also read them with an accuracy that will astound, look no further. You can find Susyn at PsychicAccess.com.