Astrology Forecast August 29 – September 4, 2022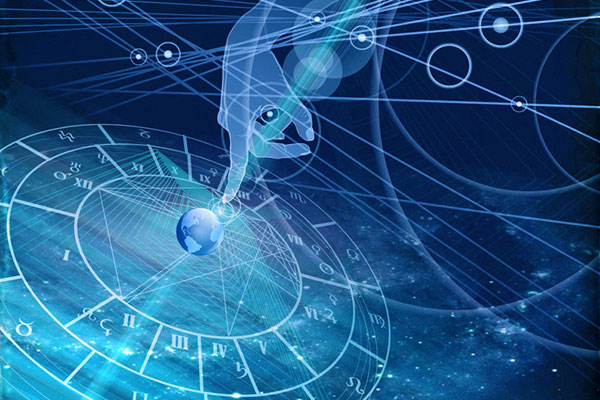 Time for a cosmic breather this week, as the astrological musical chairs game comes to a halt and we focus on restoring balance to our lives.
We can start by taking advantage of Monday and Tuesday's Libra Moon to bring our worlds back into order, deftly moving between the physical and intellectual realms of our lives to restore equilibrium. The Libra Moon conjunction with Mercury in Libra around midday today will provide the ideal energy springboard by inspring us with mental clarity, focus and sound judgment. It will be a good day for business planning and success, as well as communicating with the people in our life we care about most.
This wave of empowering energy will be carried further by the Libra Moon trine Mars in Gemini later in the afternoon, which will call forth additional courage, determination and resourcefulness and inspire us to take practical steps to put our plans for the week in motion.
The Libra Moon square Pluto in Capricorn early Wednesday morning could set us up for unnecessary drama if we are not careful, especially with the Moon entering Scorpio around midday to further fan the flames with its intensely passionate, impulsive energy. Keep your emotions in check and do not react aggressively to mundane situations. Most of all avoid getting sucked into arguments regarding money and financial matters with loved ones and co-workers, as it will most likely not end well.
The Moon will wade through Scorpio Wednesday through Friday, calling for us to go within to complete the process of change we are in the midst of.
Thankfully, a Sagittarius Moon will rule over the weekend, reminding us to quit taking things too seriously and focus on the joy and simple things in our lives.

About The Author: Susyn

Susyn lives in New Mexico, and offers Psychic Guidance, Astrological Insights and Channeled Messages that will change your life! Her credentials are top-notch and include a doctorate in metaphysical studies and certifications from The American Association of Professional Psychics and The American Tarot Guild. She's also a published author, with two metaphysical books under her belt, and has authored numerous articles and horoscope columns. In addition to her readings, Susyn is also a mentoring practitioner who teaches others how to master their own gifts, raise their vibrations, and empower themselves. A sought after guest on numerous radio programs, she has also hosted her own radio show. If you're looking for one of the truly bright shining stars who can also read them with an accuracy that will astound, look no further. You can find Susyn at PsychicAccess.com.