Astrology Forecast August 1 – 7, 2022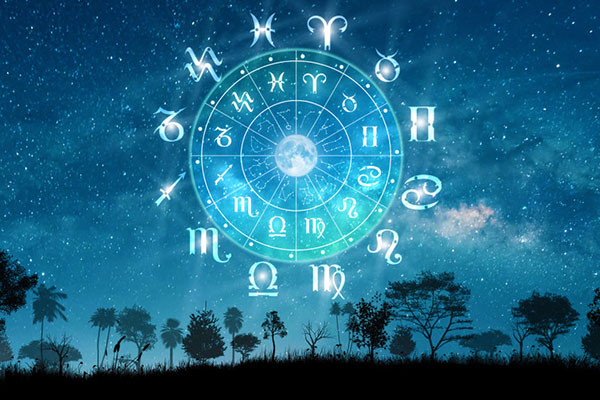 Communication, research, and innovation are the themes of the week as the Moon travels through thought-provoking signs and Mercury moves into the idealistic sign of Virgo on Thursday.
With a Virgo Moon overhead today, we'll start the week out by organizing and refining our thoughts, goals, and plans for the future.
The Mars and Uranus conjunction in Taurus this morning will further boost our energy levels and will keep us focused on our goals for the week ahead. However, don't allow your determination and focus to turn into an impulsive and stubborn mindset. Rules are there for a reason, so don't foolishly break them because you feel somewhat unstoppable this morning!
Tomorrow and Wednesday we'll be striving for balance under the Libra Moon, double-checking facts, and making sure our ideas are sound and attainable.
The Venus in Cancer sextile with Uranus in Taurus tomorrow morning will be the ideal time to ask that special someone out on a date. Venus and Uranus in this constellation tends to make people more open and receptive to to romance, love and new connections, so strike while the iron is hot!
Mercury will move into Virgo, one of the signs it rules, on Thursday, speeding up our thoughts and inspiring our visions for the next three weeks. Combined with a Scorpio Moon, we'll move beyond the tangible and consider alternate ways to bring our dreams into reality.
The pace will slow a bit over the weekend, as the Sagittarius Moon encourages us to lighten the pace and spend more time interacting with others in social and fun-loving ways. Just be sure to write down those flashes of brilliance when they pop up this week, for further investigation next week.
Read Susyn's daily horoscope for your zodiac sign now on our website at: Daily Horoscopes By Susyn.


About The Author: Susyn

Susyn lives in New Mexico, and offers Psychic Guidance, Astrological Insights and Channeled Messages that will change your life! Her credentials are top-notch and include a doctorate in metaphysical studies and certifications from The American Association of Professional Psychics and The American Tarot Guild. She's also a published author, with two metaphysical books under her belt, and has authored numerous articles and horoscope columns. In addition to her readings, Susyn is also a mentoring practitioner who teaches others how to master their own gifts, raise their vibrations, and empower themselves. A sought after guest on numerous radio programs, she has also hosted her own radio show. If you're looking for one of the truly bright shining stars who can also read them with an accuracy that will astound, look no further. You can find Susyn at PsychicAccess.com.