Astrology Forecast July 4 – 10, 2022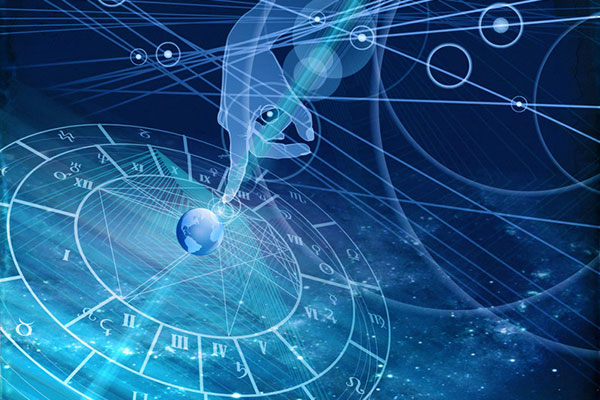 Today and tomorrow's Virgo Moon is ideal for tackling projects and jobs that have been hitting glitches the last few weeks, as astrological influences have cleared and it's now smooth sailing ahead.
The Cancer Sun sextile the Virgo Moon may however put a passivity damper on our work ethic this morning, but while we are gearing up to get things done later, it might be a good idea to tap into the heightened capacity for rational thinking this aspect also offers. Use this energy to lead with your head, not your heart, and at least get a plan of action together in the meantime.
Tomorrow,
Mercury moves into Cancer
turning our thoughts to family, love, and emotional matters for several weeks, whilst slowing the pace it generated while it moved through Gemini. Meanwhile, Mars will move into powerhouse Taurus tomorrow, inspiring us to put our creative ideas into action or finally clear out the garage, closets, and files we've been meaning to get to.
Balance will be the theme as the Moon glides through Libra on Wednesday and Thursday. Thursday afternoon the Libra Moon trine Saturn in Aquarius will create an ideal opportunity for successful business meetings and marketing presentations, especially in dealing with powerful, respected clients.
 Friday and Saturday will have a spiritual focus as the Moon drifts through Scorpio and turns our attention to all things metaphysical. But do take care not to get up on the wrong side of the bed Saturday morning, as the Scorpio Moon opposition with Uranus in Taurus has a reputation for causing us to be irritiable, moody and easily provoked. Especially keep calm and carry on around your significant other, as arguments and conflict between romantic partners are easily triggered under this aspect.
Sunday's Sagittarius Moon will remind us to stop and have a little fun, as we've all been working way too hard!

About The Author: Susyn

Susyn lives in New Mexico, and offers Psychic Guidance, Astrological Insights and Channeled Messages that will change your life! Her credentials are top-notch and include a doctorate in metaphysical studies and certifications from The American Association of Professional Psychics and The American Tarot Guild. She's also a published author, with two metaphysical books under her belt, and has authored numerous articles and horoscope columns. In addition to her readings, Susyn is also a mentoring practitioner who teaches others how to master their own gifts, raise their vibrations, and empower themselves. A sought after guest on numerous radio programs, she has also hosted her own radio show. If you're looking for one of the truly bright shining stars who can also read them with an accuracy that will astound, look no further. You can find Susyn at PsychicAccess.com.