Astrology Forecast June 13 – 19, 2022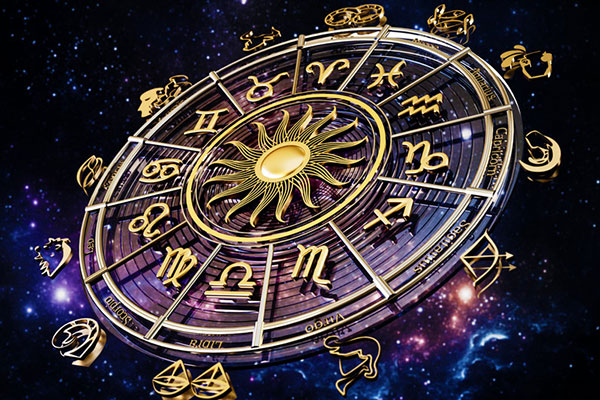 Tomorrow's Sagittarius Full Moon is the star of the show this week, emanating a joyful and optimistic energy all around us.
Full Moons are known for marking a time of release, so we should spend the next two weeks releasing old fears or worries, letting go of things that no longer bring us joy or fulfillment in our lives, and making a plan for new goals and activities that will enrich our lives.
Today and tomorrow's Sagittarius Moon could however make it difficult to get anything done, as we'd rather want to play than work.
Fortunately Mercury in Gemini will help to even the score by inspiring us with mental acuity and curiosity. Use this energy to at least make some new plans or do research on that trip you have been putting off.
Once the Moon moves into Capricorn on Wednesday and Thursday, we'll have no trouble making up for lost work time.
Remember to watch your step Wednesday morning under the Capricorn Moon square Jupiter in Aries, as this aspect has a the potential to get us into trouble with the law and the authorities. It can also be the catalyst for upheaval in romantic relationships.
Prepare to expect the unexpected as the Moon charges through Aquarius on Friday and Saturday, upending plans or presenting a better idea in its wake. Just remember to remain flexible and open to the shifts, as the Universe will be driving the bus on those days.
A Pisces Moon on Sunday will add a more relaxing energy to the day, promoting easy-going and restful activities, as well as the chance to regroup after a busy week.

About The Author: Susyn

Susyn lives in New Mexico, and offers Psychic Guidance, Astrological Insights and Channeled Messages that will change your life! Her credentials are top-notch and include a doctorate in metaphysical studies and certifications from The American Association of Professional Psychics and The American Tarot Guild. She's also a published author, with two metaphysical books under her belt, and has authored numerous articles and horoscope columns. In addition to her readings, Susyn is also a mentoring practitioner who teaches others how to master their own gifts, raise their vibrations, and empower themselves. A sought after guest on numerous radio programs, she has also hosted her own radio show. If you're looking for one of the truly bright shining stars who can also read them with an accuracy that will astound, look no further. You can find Susyn at PsychicAccess.com.