Astrology Forecast May 23 – 29, 2022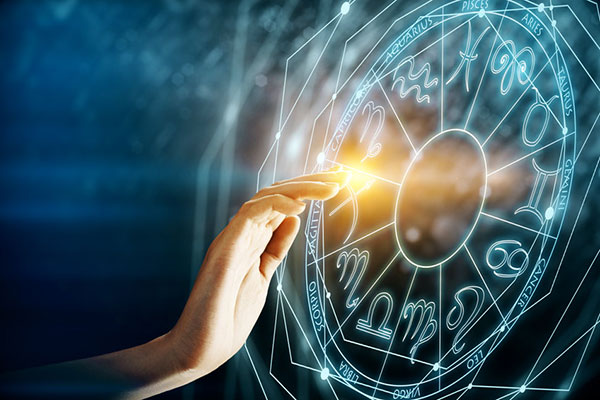 The Moon will travel through Pisces today and tomorrow, making it difficult to get anything tangible done, so if you find yourself fighting windmills and nothing seems to move, just bide your time until Wednesday.
Today and tomorrow's Gemini Sun sextile Jupiter in Aries is an ideal aspect to ensure our week gets off to a fantastic start with a sense of vigor and vitality, and heightened success and luck in professional and social matters. The Pisces Moon sextile Uranus in Taurus this afternoon will further enhance these energies by increasing our levels of attention, determination and persuasiveness and our ability to be inventive.
Mars and Venus make sign changes this week, both moving into signs they rule, Aries and Taurus respectively.
Mars will move into Aries tomorrow, pulling out of ethereal Pisces and into high energy and action mode. For the next six weeks, we'll have the power to make things happen! This assertive planet and creative sign combination will allow us to move confidently into new adventures and enterprises.
Venus will move into Taurus on Saturday, casting a more comfortable and joyful tone around our movements and perspectives for the next four weeks.
Once the Moon goes into Aries on Wednesday and Thursday and then moves into Taurus Friday and Saturday, we'll be able to accomplish twice what's on our lists and experience tangible progress.
Sunday's Gemini Moon will bring out our social sides, whether we're immersed in social media activities or out meeting friends for a long-overdue visit.

About The Author: Susyn

Susyn lives in New Mexico, and offers Psychic Guidance, Astrological Insights and Channeled Messages that will change your life! Her credentials are top-notch and include a doctorate in metaphysical studies and certifications from The American Association of Professional Psychics and The American Tarot Guild. She's also a published author, with two metaphysical books under her belt, and has authored numerous articles and horoscope columns. In addition to her readings, Susyn is also a mentoring practitioner who teaches others how to master their own gifts, raise their vibrations, and empower themselves. A sought after guest on numerous radio programs, she has also hosted her own radio show. If you're looking for one of the truly bright shining stars who can also read them with an accuracy that will astound, look no further. You can find Susyn at PsychicAccess.com.