Astrology Forecast February 21 – 27, 2022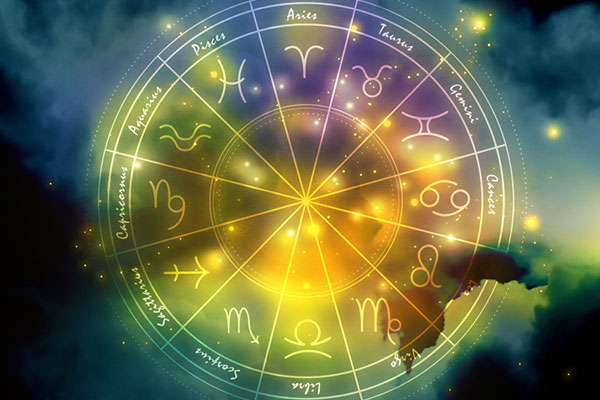 Interesting insights and ideas abound under today and tomorrow's Scorpio Moon, but take care not to get caught up in the mental gymnastics of 'what if's.' Instead, keep your focus on the facts. Writing things down or taking a break in nature can restore some balance as you ponder current truths and realities.
The Moon in Scorpio is an intense, passionate energy that can easily escalate into impulsive behavior, vindictiveness and arguments. Tensions will thankfully be somewhat alleviated this morning by the sense of harmony the Pisces Sun and Scorpio Moon trine will inspire.
Tomorrow evening will be a good 'date night' if you are up for some romance this early in the week, or if you need to play catch up with that belated Valentine's day celebration. The Scorpio Moon sextile Venus in Capricorn on Tuesday is ideal for matters of the heart.  It is also the one night this week you are unlikely to have any disagreements with your beloved.
Wednesday and Thursday's Sagittarius Moon casts an air of fairness and justice over things, as it inspires you to speak up and ask for what you want, or at least get closer to knowing what it is you want.
If you want to be sure you will get anything done this week, aim for Thursday through Saturday to make some real progress, as the Moon will march through industrious and determined Capricorn and move things along quite nicely. Thursday's Sagittarius Moon sextile Saturn in Aquarius will give us a head start by boosting our sense of organization and responsibility, brining even the most ambitious goals within our practical reach. However, the serious, conscientious tone of the Capricorn Moon may also cause some of us to go into 'workaholic' mode, while neglecting family and personal life, so be sure to make some real plans for fun and relaxation over the weekend.
Sunday is all about friendships and unity under the Aquarius Moon, as we pause to connect with our favorite people and see what they've been up to.

About The Author: Susyn

Susyn lives in New Mexico, and offers Psychic Guidance, Astrological Insights and Channeled Messages that will change your life! Her credentials are top-notch and include a doctorate in metaphysical studies and certifications from The American Association of Professional Psychics and The American Tarot Guild. She's also a published author, with two metaphysical books under her belt, and has authored numerous articles and horoscope columns. In addition to her readings, Susyn is also a mentoring practitioner who teaches others how to master their own gifts, raise their vibrations, and empower themselves. A sought after guest on numerous radio programs, she has also hosted her own radio show. If you're looking for one of the truly bright shining stars who can also read them with an accuracy that will astound, look no further. You can find Susyn at PsychicAccess.com.