Astrological Forecast December 7 – 13, 2020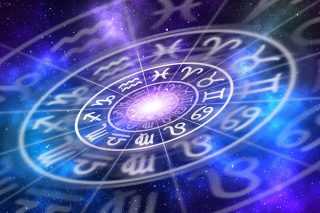 Things will flow along fairly quietly this week, as we move through the second half of the lunar eclipse. Today is however a great time to get your ducks in a row. Using the Virgo Moon to plunge into detailed work and organizational projects will prove fruitful, so take the opportunity today to careful go over your holiday budget, plan that party or celebration, or finalize your holiday travel arrangements. With Christmas only a few weeks away, it's time to get down to business anyway!
Wednesday and Thursday will be good days to restore balance, both within and without, under the Libra Moon. So, take a break from all the end of year activity to just relax and breathe!
The Scorpio Moon will reign on Friday and Saturday, calling for more social activity and spiritual reflection. Don't worry if you can't get to everything on your list early in the week, as Sunday's Sagittarius Moon will have you moving at lightning speed through all your chores and obligations.

About The Author: Susyn

Susyn lives in New Mexico, and offers Psychic Guidance, Astrological Insights and Channeled Messages that will change your life! Her credentials are top-notch and include a doctorate in metaphysical studies and certifications from The American Association of Professional Psychics and The American Tarot Guild. She's also a published author, with two metaphysical books under her belt, and has authored numerous articles and horoscope columns. In addition to her readings, Susyn is also a mentoring practitioner who teaches others how to master their own gifts, raise their vibrations, and empower themselves. A sought after guest on numerous radio programs, she has also hosted her own radio show. If you're looking for one of the truly bright shining stars who can also read them with an accuracy that will astound, look no further. You can find Susyn at PsychicAccess.com.