A Legacy Of Unconditional Love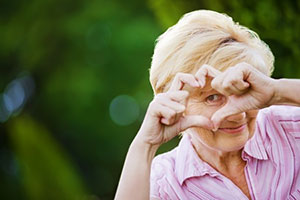 Recently, I was privileged enough to attend the celebration of life for my sweet cousin, Irene. She was clearly much loved. The hall not only had to have extra seats brought in, but it became standing room only.
What was so great about this little lady? Was she a politician in the public eye? A celebrity of some notoriety? Did she find the cure for a life threatening disease? Or was it the mere fact that she had spent 89 years of her life here on this plane? None of the above.
As a young girl, Irene would have been considered "wild". She and a girlfriend not only took a bus trip across Canada, but also went by themselves to another country, which was not readily done in the early 40's. But this is not what made her so remarkable. Her utlimate legacy was her ability to love others unconditionally.
Your greatness is measured by your kindness; your education and intellect by your modesty; your ignorance is betrayed by your suspicions and prejudices, and your real caliber is measured by the consideration and tolerance you have for others ~ William J.H. Boetcker
Irene went on to become a wife and mother, living what most would call an ordinary life. However, she had an extraordinary quality that many of us are still trying to acquire. She had a way of accepting life as it came. When a twist or turn was presented, she simply bent to the will of the situation.
Amongst the great hoard that attended her celebration, one heard repeatedly how kind and loving she was as a person. Not one individual could recall Irene ever having expressed a harsh or unkind word about another human being.
What is the legacy any of us wish to leave behind? Whether you are a young person just starting out on your journey; someone already awakened to your spiritual awareness; or a wise soul who has experienced and understood what this existence is all about; we all would like to leave something of value behind for those we care about.
I will gladly take a page out of Irene's book. I will endeavour not to make judgments about others and learn to accept and value whatever suit is presented to me. Maybe one day at the end of this lifetime, I will be so fortunate as to have someone remark: "What a kind and loving person she was."

About The Author: Kitty

Kitty is a Canadian Intuitive, born into a large family of clairvoyants and clairaudients. A local celebrity, she's been giving accurate predictions in her paper for over fifteen years now, and is often called upon to lead séances and provide readings at Psychic Fairs in Vancouver. A trained counselor, she combines her natural Gifts to detect blockages at their root, and provide detailed psychic information and practical advice for success and happiness. She's helped locate missing items and people, has communicated messages from loved ones who've passed on, and communicates with two Sacred Celestial Beings who are unerring in the startling information they provide. If you'd like to connect with this remarkable Intuitive, whose talent spans generations, you can find Kitty at PsychicAccess.com.