Astrology Forecast October 17 – 23, 2022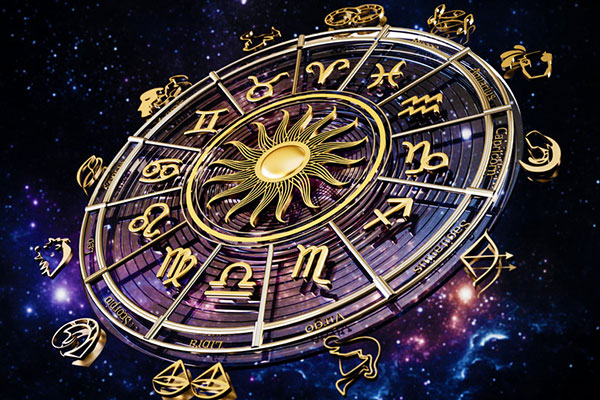 The Sun is spending its last week in Libra, so keep your focus on love, relationships, and balance.
Today's Cancer Half Moon could make us feel more sensitive than usual and cause arguments and interpersonal problems at work. So, it's important to take everything with a grain of salt and don't make it personal. Think carefully before you react.
Fortunately, the Cancer Moon trine with Neptune in Pisces will increase our levels of empathy, so tap into your caring side instead and try to understand the other person's point of view, instead of overreacting and taking it personally.
Tomorrow and Wednesday the Moon will venture through Leo, inspiring us to be more generous and heart-based. We'll be in the benevolent mood to give and share, but be careful not to ignore your own needs in the process.
Thursday through Saturday the Moon charges through Virgo, bringing out our penchant for organization and details. The only warning here is not to get caught up in ideals or become too nit-picky. Keep your eye on the bigger picture and do not sweat the small stuff!
Saturn turns direct on Saturday, ending its four-month retrograde period and calling for us to restore discipline and order to our schedules. Combined with the Virgo Moon, we may spend most of Saturday clearing out clutter, tossing out things that no longer serve us, or planning a new project.
The Sun will move into Scorpio on Sunday, followed closely by Venus. With these two planets in the sign of the Scorpion for the next four weeks, our love of the spiritual, the mysterious, and the unusual will seek expression.

About The Author: Susyn

Susyn lives in New Mexico, and offers Psychic Guidance, Astrological Insights and Channeled Messages that will change your life! Her credentials are top-notch and include a doctorate in metaphysical studies and certifications from The American Association of Professional Psychics and The American Tarot Guild. She's also a published author, with two metaphysical books under her belt, and has authored numerous articles and horoscope columns. In addition to her readings, Susyn is also a mentoring practitioner who teaches others how to master their own gifts, raise their vibrations, and empower themselves. A sought after guest on numerous radio programs, she has also hosted her own radio show. If you're looking for one of the truly bright shining stars who can also read them with an accuracy that will astound, look no further. You can find Susyn at PsychicAccess.com.