Astrology Forecast May 9 – 15, 2022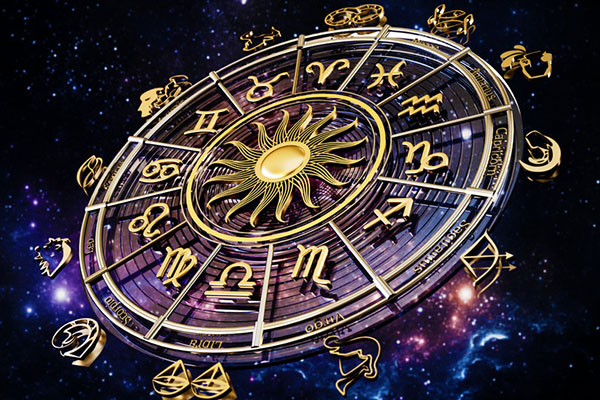 Two major astrological events mark this week as a time of transition. The first is Mercury turning retrograde in Gemini on Tuesday, and the second a Scorpio Full Moon Lunar Eclipse on Sunday.
It's important to focus on preparation for these two events under tomorrow's Virgo Moon. For example, backing up your computer, saving your passwords, updating your phone's software, and so on, is crucial, as all aspects of communication may be affected this week by Mercury going retrograde.
On a different note, if you are prone to easily feeling down, or even depressed on a Monday morning, then the Leo Moon opposition with Saturn in Aquarius may affect you negatively this morning. This could manifest as feelings of dissatisfaction, melancholy, self-pity or simple moodiness.
Vital details not only have a way of slipping through the cracks during a Mercury Retrograde, but is even more likely under a Libra Moon. So take lots of notes in meetings and keep records of everything on Wednesday, and review and rebalance on Thursday and Friday as the Moon moves through Libra.
The weekend could toss a few unexpected changes our way with the Moon moving through Scorpio and culminating in a powerful Full Moon Lunar Eclipse. This is the second eclipse in a two-week time period, the first having occurred on April 30th. It sets the tone and focus for the next six months. We will experience deeper spiritual awareness and establish more balance between the material and mystical world, making it easier to approach all aspects of our life with increased wholeness and confidence.

About The Author: Susyn

Susyn lives in New Mexico, and offers Psychic Guidance, Astrological Insights and Channeled Messages that will change your life! Her credentials are top-notch and include a doctorate in metaphysical studies and certifications from The American Association of Professional Psychics and The American Tarot Guild. She's also a published author, with two metaphysical books under her belt, and has authored numerous articles and horoscope columns. In addition to her readings, Susyn is also a mentoring practitioner who teaches others how to master their own gifts, raise their vibrations, and empower themselves. A sought after guest on numerous radio programs, she has also hosted her own radio show. If you're looking for one of the truly bright shining stars who can also read them with an accuracy that will astound, look no further. You can find Susyn at PsychicAccess.com.