Archive for November, 2011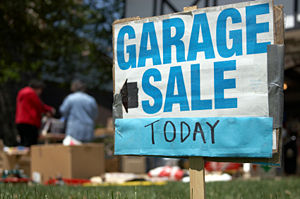 For me the average household chore is only temporarily rewarding, because before you know it, the serenity which comes from the cleanliness and order you've just created is short lived. Dust and chaos return in a flash!
On the other hand, I find 'de-cluttering' much more rewarding, and more so knowing that a lot of 'stuff' not used in a while is either going to someone who can use it, or to help in raising funds for one of the animal charities I support.
More frequently these days, people are adopting a minimalistic, feng shui approach to furnishing their homes – and also in other areas of their lives – because somewhere deep down we all long for the space and lack of gadgets and stuff that our forefathers managed quite happily without. Read the rest of this entry »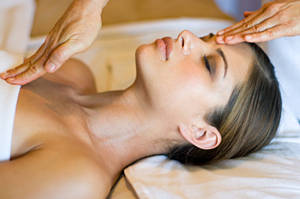 Spiritual healing is the healing of the human body through spirit power by means of mediumship.
Healing comes under both the mental and physical phases of mediumship. The sending of healing vibrations mentally, and the healing forces applied without the laying on of hands, all come under the heading of mental mediumship.
Some marvelous things have been accomplished by the sending of healing vibrations through the power of thought.
As you know, prayer is the sending of thought vibrations to a Higher Source. So, we can easily understand how one might be healed this way. Read the rest of this entry »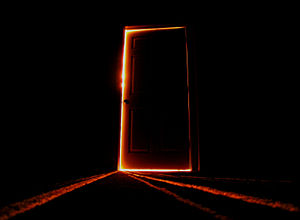 In recent times, I have received an increasing number of enquiries about poltergeist activity. Hence this blog focuses upon poltergeists, including guidance on how to avoid and eliminate such activity.
A poltergeist is a spirit manifesting its presence by noises and acts of mischief, such as throwing furniture.
Living in a home with poltergeist activity can be a very frightening experience. Cupboards fly open; dishes fly across the room and break, and wall hangings rattle or fall.
Normally, a specific member of the family will be targeted because poltergeists are person focused, unlike a haunting which is location focused. People are usually frantic to move or rid their house of such a frightening spirit or energy. Read the rest of this entry »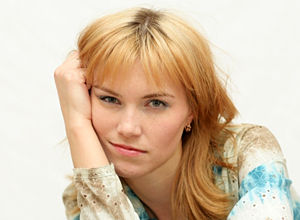 Do you ever feel like you're existing and not actually living? Well, guess what?  You're not alone. I think at some point in our lives we all do.
In these difficult times, we worry about money, career paths and choices, the perfect house, the perfect spouse. Our children. Have we raised them right? Or, have we spoiled them? For those of you who don't know, two year olds grow up and teenagers grow out of it.
All of the above are legitimate concerns. But at some point we need to remember to worry only about the things we can control.
Stop focusing so much time and energy on the things you cannot control. All that gets us, at the end of the day, is a headache. Once we have learned to give that up, life seems a tiny bit easier. Read the rest of this entry »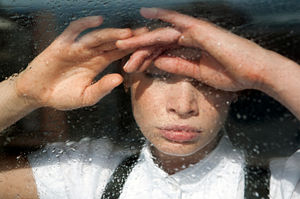 Sometimes I do it too – we all do it. We sit there and rehash stuff in our minds…over and over. We beat ourselves up and say things like, "If only I would have done this", or "If only I had not said that".
This kind of thinking really is a waste of time. It can be very draining to sit and analyze things gone by and worry about the past.
Of course, it is certainly better to move with some discernment and caution, while we are going about our day, so we don't make unnecessary mistakes or fall victim to this kind of regretful thinking later. But it is also important to know that no one is perfect.
Some go about their days not caring what they do or say, and neither do they ever feel the need to do this kind of obsessive thinking about the past. But the majority of us sometimes wonder if we could have done things differently, or feel the need to hold ourselves accountable for every thought, word, action and deed – and that is why we tend to go over things, time and time again. Read the rest of this entry »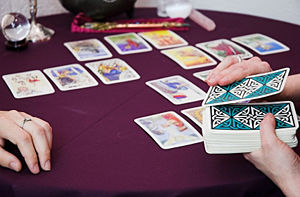 To get a successful answer from my relationship readings, it is good to know that I can provide you an empathic reading very quickly, usually within five minutes, if you want their feelings in general about you, without knowing their psychological motivations.
But please do allow for at least ten to twenty minutes for a thorough understanding of what your Tarot cards are stating if you want an answer to a situation. Sometimes I can get the answer very quickly, but it may take time for you, as the new client, to understand what I am going to have to explain to you, because I get so much detail.
I pull out the entire deck without a coherent spread and I receive a tremendous amount of information. So, to expect a yes or a no in less time for a card reading is not usually advisable, especially when you have some very deep questions that even in life could not be resolved with a simple yes or no. Read the rest of this entry »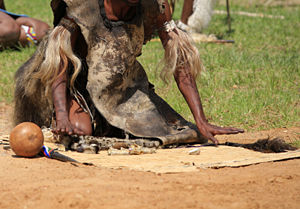 Before studying various Western disciplines of healing and divination, I undertook training to become a Sangoma some 30 years ago, on the borders of Mozambique and Kwazulu Natal in Southern Africa. A Sangoma can be described as the African equivalent of the Native American shaman.
To some uninformed Westerners, indigenous African methods of divining often bring up thoughts of witchcraft, but just like there is good and bad in all cultures and professions, the true essence of the African diviner or shaman is a spiritual one of seeking advice through the wise Ancestors. Just as Western diviners would rely upon their spirit guides to give them guidance, so would the African diviner rely upon the Ancestors.
My Sangoma training came about after I consulted another Sangoma and was told it was my calling to become a Sangoma myself. I was further informed that until I took up this calling, I would repetitively become ill – and how right she was! Read the rest of this entry »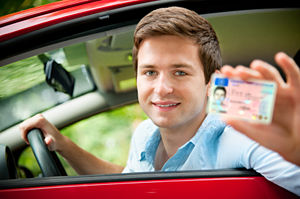 Our birth name gives us information on how we have chosen to experience life this time around. We can choose to come in shy, or confident, ambitious, or seeking serenity.
We choose an experience to have as a soul – a soul having a human experience – in order to grow and learn and expand. We learn best through experiences.
Our birth name has an inner energy: how we choose to feel about ourselves and our life experience internally, and how we process our experiences internally. It also has an outer energy: how we have chosen to be seen by others, in this life.
So, we may feel shy inside, yet others see us as a pillar of strength. We may feel compassionate on the inside, yet others see us as arrogant. We may feel compassionate on the inside, and be seen as the same to others. The combination of inner and outer draws our life lessons and gifts to us, for us to experience in this life. Read the rest of this entry »