Astrology Forecast June 6 – 12, 2022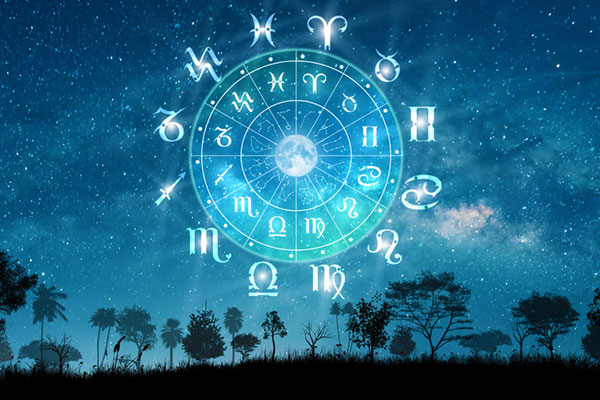 A nice quiet week awaits, with no major astrological shifts or events.
With the Moon traveling through Virgo today and tomorrow, we'll find this the ideal time to address detailed work and organizational tasks. The Virgo Moon inspires productivity and conscientiousness. Things have been up and down over the last month, so now is the time to fulfil our duties and get things back on track.
If you are married or in a relationship tomorrow's shifting lunar energies may require you to proceed with caution when interacting with your significant other. The day may start off on a warm and fuzzy romantic note early on Tuesday morning under the Virgo Moon trine Venus in Taurus, but the mood may turn volatile with disagreement and conflict in the afternoon due to the Half Moon in Virgo. Stay calm and think twice before your overreact.
Wednesday and Thursday's Libra Moon will also give us the power to restore balance and equilibrium to our surroundings, movements, and ideals. Whatever is out of balance should become quite clear mid-week, allowing us to regroup and set things right.  If you intend to plan your next vacation or an adventure outing then your lunch break on Wednesday would be an ideal time to research possibilities or even make the necessary bookings under The Virgo Moon trine Pluto in Capricorn – an emotional aspect that invokes a sense of adventure, travel and discovering new destinations.
We'll be operating under the influence of a Scorpio Moon from Friday until Sunday, allowing us to step back from an external focus and look toward more spiritual and soulful activities. This could be a great time to get out and browse a metaphysical store or psychic fair, or simply do a little window shopping. The main aim is to have some fun and indulge in your favorite pastime.

About The Author: Susyn

Susyn lives in New Mexico, and offers Psychic Guidance, Astrological Insights and Channeled Messages that will change your life! Her credentials are top-notch and include a doctorate in metaphysical studies and certifications from The American Association of Professional Psychics and The American Tarot Guild. She's also a published author, with two metaphysical books under her belt, and has authored numerous articles and horoscope columns. In addition to her readings, Susyn is also a mentoring practitioner who teaches others how to master their own gifts, raise their vibrations, and empower themselves. A sought after guest on numerous radio programs, she has also hosted her own radio show. If you're looking for one of the truly bright shining stars who can also read them with an accuracy that will astound, look no further. You can find Susyn at PsychicAccess.com.