natur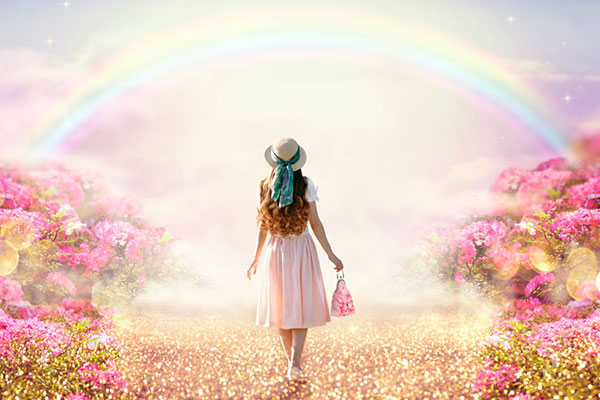 True psychic reading is descriptive, not predictive. It relays what is revealed in the energy. It is not a conclusive fortune-telling of what is definitely going to happen in the future. But what is in the energy can indeed offer information for the future. It is about destiny, not fate.
Gardening is a good analogy to describe this 'predictive' energy. Seeds planted in the earth are unseen, but truly there. They are not visible to the naked eye from the surface. Seeds are hidden beneath, teeming with life. They hold the parts and potentials of an entire existence to unfold. But their process takes time. There is a period that it appears inactive from the outside, yet there is something magical stirring and germinating within it. Within every seed there is life force; an encapsulated vitality undergoing a natural evolution toward its next stage…long before it can be seen.
Similarly, energy is present beneath the surface of our ordinary awareness. It is as a subtle substance, quality, or force to yet shaped into physical form. It is there, a reality, pulsating, before it makes its presence known. There is an organic movement and process that occurs within it. In its own time and way, it moves, morphs, and takes shape.
As different seeds hold different varieties of plants to be, so do energies hold their own distinctive qualities also. Each has unique attributes that could be compared to the distinguishing features of form, texture, color, fragrance, species, and so on. Therefore, the energy of loss is noticeably very different than the energy of joy, like an apple seed is very different from a sesame seed.
Planted seeds also do not all sprout at the same time, nor even precisely when anticipated. A lotus seed, for example, can remain viable for at least three thousand years, whereas a tulsi seed generally germinates within one to two weeks. Seeds in the cabbage family, such as broccoli, kale, and lettuce, can come up in just one to two days.