Horoscopes
Daily Horoscopes For Saturday January 23, 2021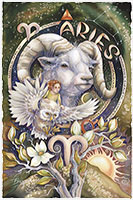 Aries March 21st - April 20th: What's the deal? Everyone wants a piece of you under this morning's Gemini Moon, and you'll be forced to set new boundaries if you're going to get any work done at all. This afternoon, goof off with some idle surfing on the computer or see what kind of movie marathon is on the tube. Cinnamon incense or essential oils are great for refreshing your surroundings as well as your energy levels, so use them to end the day on a positive note.

KEEP IN MIND: Guess what? You've got permission from the Universe to be a couch potato today! (Yay!)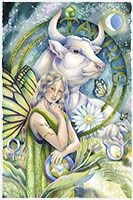 Taurus April 21st - May 20th: It's time to clear away a long-standing resentment with a friend; give them a call or send an email to open the door to healing. Hang out in front of the tube or call up friends you haven't seen in a while, opting for an easy-going day under the Gemini Moon. Something you lost a few weeks ago will reappear in the strangest of places tonight; that figures, since you just replaced it! Light lavender incense or essential oils to restore balance and optimism to your world.

KEEP IN MIND: Sometimes we have to stop for a while before we can hear the messages Spirit is sending. Slow down, take it easy, and see what insights appear!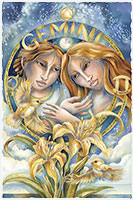 Gemini May 21st - June 21st: When a loved one starts making demands on your time, you'll just want to retreat more. The heavens will call for a retreat, slowing outer movement and shifting your attention inward today. Pull out your yearbook or old photo albums this evening and spend a few hours reminiscing about the past under the Gemini Moon. Light rose incense or use essential oils before bed to open your heart and calm your thoughts after a day of emotional ups and downs.

KEEP IN MIND: Just keep moving today; it's the only way to keep the blues from taking over!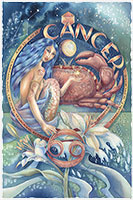 Cancer June 22nd - July 22nd: Maintaining your serenity is an inside job, so focus on your own needs instead of what others may or may not be doing. The Aquarius Sun will alert you that it's time to set new boundaries, the sooner, the better. You'll want to avoid debating with unenlightened people under the Gemini Moon, choosing to be happy rather than right. Burn sage incense or use essential oils tonight to clear away any unfounded negative thoughts that attempt to creep in.

KEEP IN MIND: You definitely want to choose happiness over being right today, even if you are! (Right, that is.)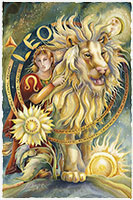 Leo July 23rd - August 22nd: Keep yourself busy with simple tasks that restore order and balance to your home so that you can get through the day more peacefully. Your urge to act rebellious or demanding will backfire under the Gemini Moon, so consider the fallout before you do. Light jasmine incense or utilize essential oils during your nightly meditation to eliminate that heavy or blocked energy that's contributing to your blue mood.

KEEP IN MIND: Keep busy with simple tasks - it's the best way through this frustrating day.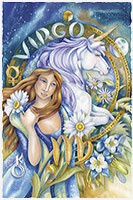 Virgo August 23rd - September 22nd: Your energy and optimistic outlook will be contagious, uplifting everyone you come in contact with today. You may be tempted to give advice when someone complains about their problems, but in the interest of harmony, it's best to remain quiet. This evening's Gemini Moon will enhance your ability to see things from a more spiritual perspective. Light cedar incense or diffuse essential oils as you start your nightly reflection to bring even more insights your way!

KEEP IN MIND: Silence is golden, so keep that in mind when you're tempted to advise or direct someone today.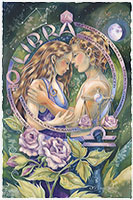 Libra September 23rd - October 23rd: You'll want to double-check your finances first thing this morning, as a forgotten charge could cause you to go over your limit; how annoying! Rest, keep communications to a minimum and nurture yourself until these frustrating energies pass. Myrrh or sage incense carries the power to awaken your psychic abilities, so light some and then try out a new divination tool under the mystical Gemini Moon!

KEEP IN MIND: Any blocks you encounter are designed for your protection, so quit trying to battle your way through and accept them as gifts from Spirit.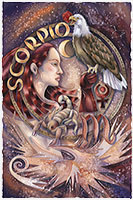 Scorpio October 24th - November 21st: You'll need to take an objective stance when others come to you for advice under the Gemini Moon, as expressing your personal feelings will hinder your ability to help them. You can find something you misplaced a few weeks ago if you'll search one more time, in areas you've already looked at. You'll receive a spontaneous invitation to socialize with some unique and fascinating people tonight.

KEEP IN MIND: Don't get caught up in the emotional hurricane that persists today; just take cover!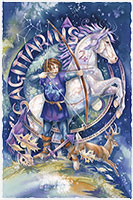 Sagittarius November 22nd - December 21st: Light rose incense or diffuse essential oils first thing this morning to help remind you to live in the moment and practice patience, both vital during this non-moving day. Confide in a trusted friend about current concerns under the Gemini Moon, as talking things over will reveal where you might be contributing to the problem. They can also help you identify the things you are powerless to change.

KEEP IN MIND: Forget about getting things done today; this is one of those non-moving days where it's best to just sit back and watch things unfold from the bleacher seats!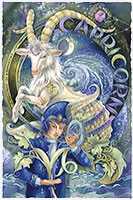 Capricorn December 22nd - January 19th: A loved one could reveal a hidden secret today, which will explain away the uneasiness you've been sensing. The Gemini Moon will inspire you to spend the day in spiritual contemplation, so put physical activities on the back burner till tomorrow. Meditate with sage incense or essential oils, as they can help you to discover the real reason that you're holding back a part of yourself from others.

KEEP IN MIND: Denial is a funny thing; once we stop doing it, the truth (and the answers) will rise to the surface pretty quickly!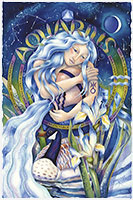 Aquarius January 20th - February 18th: You've been operating under a false sense of security, and an abrupt change in your thinking will occur today as the Sun moves deeper into Aquarius. The responsibilities awaiting you at home will be a focal point today, as you work to restore order and balance under the Aquarius Sun. Meditate with musk incense or essential oils under the Gemini Moon; it will remind you to give thanks for the blessings in your life, rather than lamenting the limits.

KEEP IN MIND: Just when you thought you had things figured out, new information comes in today and changes your entire perspective! (In a good way!)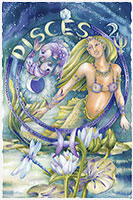 Pisces February 19th - March 20th: Your need for space and freedom will override everyone else's requests today, as you insist on some downtime to recharge. The Gemini Moon will inspire an old friend to contact you by phone or the internet this evening, and you'll be amazed at how often you've been on their mind. Light jasmine incense or diffuse essential oils before bed to alleviate a bout of insomnia you've been struggling with.

KEEP IN MIND: Put work on the back burner and have some fun today - it's been forever since you had a play day!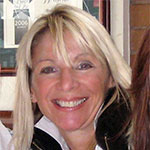 Meet The Artist: The stunning zodiac sign artwork depicted on this page is the copyrighted &copy work of Jody Bergsma. Jody has a diverse painting style that has developed over many years and literally thousands of paintings. Her earliest works were charming children's illustrations that she sold at Northwest art shows to pay for her education. Please take a few moments and treat yourself to the artwork of Jody. Prints, mugs, magnets available. Just click... http://www.bergsma.com