Horoscopes
Daily Horoscopes For Saturday April 17, 2021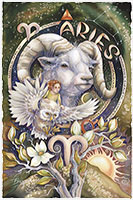 Aries March 21st - April 20th: Your relationships could use some attention today, as it won't take long to see where things are out of balance. Focus on the give and take energy in your partnerships and adjust your choices and movements accordingly. Believing in yourself is easier under the Gemini Moon, so consider taking that leap of faith you've been talking about. You can rekindle romance tonight by lighting pink candles to access the sensual energy in the heavens.

KEEP IN MIND: Turn the focus to your dearest relationships today. With all the running around you've been doing, they could use your attention!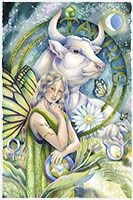 Taurus April 21st - May 20th: Though you have the option to move in several different directions today, waiting for intuitive guidance will assure that you make the right choice. The Gemini Moon can help you finalize the details of a big party or event you're in charge of, and could reveal that despite your best efforts, you're already way over budget! Light some green candles to help you streamline expenses as you go over the numbers. Put work aside this evening to indulge in a creative pastime.

KEEP IN MIND: You could find your bank account a bit out of whack today; investigate further to see where the imbalance is, and how you can correct it.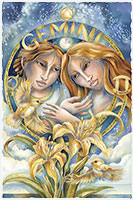 Gemini May 21st - June 21st: Emotions of all kinds will surface today, making it difficult to move in any direction. Stop and meditate when confusing feelings arise, to see what, if anything, you should do about them. Children or friends may test your patience with high drama under the Gemini Moon, and you're likely to give in to them! Reserve some time for yourself tonight: After your meditation, soak in the tub with red candles burning, as they carry the power to chase away nagging aches as well as nagging worries.

KEEP IN MIND: You'll be an easy touch today, as you're really not in the mood to argue or debate anyone. Translation? It won't take long for them to get whatever they want out of you!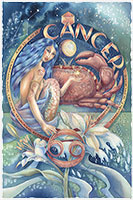 Cancer June 22nd - July 22nd: You'll be up and running at the crack of dawn, plowing through mundane chores to free up the later part of your day. Ground yourself with a walk in nature or spend time in the garden to chase away frustration or worry. You'll be inspired to entertain or explore a new restaurant with a loved one under the romantic Gemini Moon. Light a white candle during your evening meditation to help you to sleep through the night more peacefully.

KEEP IN MIND: This will likely be your most productive day of the week, so make that list and get to it!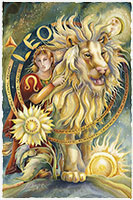 Leo July 23rd - August 22nd: You can help a loved one feel more confident by simply sharing your own experience in a similar situation today. You'll be drawn to go on a shopping spree under the indulgent Gemini Moon, but keep your receipts, as a case of buyer's remorse could set in over the next few days. Just in case you go overboard, burn green candles during your evening meditation to attract more money your way. You'll be inspired to reach out to distant loved ones by phone or email tonight.

KEEP IN MIND: You'll be prone to temptation today. Watch the budget!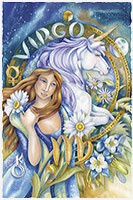 Virgo August 23rd - September 22nd: Once you attend those minor chores that have been impossible to get over the last few weeks, that nagging feeling that's been hanging over you will disappear. A walk in nature can clear emotional or mental conflict and help you shift your focus to experience the miracles that surround you every day. Buy yourself a little something under the indulgent Gemini Moon, even if it means going over your budget. Pick up some green candles while you're at it, and meditate with them to restore inner joy.

KEEP IN MIND: Believe it or not, you can finally get caught up today. What a great feeling that will be!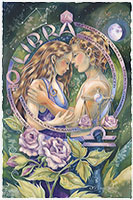 Libra September 23rd - October 23rd: The Gemini Moon will chase away your troubles and restore energy, balance, and hope today. Take yourself on a wonderful adventure and explore new activities, places, or people. Double-check any reservations or paperwork to be sure things didn't get lost or forgotten about in the shuffle. The Aries Sun will bring out your sensual side this evening; plan a romantic dinner with your love, and set the mood by lighting pink candles.

KEEP IN MIND: Expect to have a beautiful day, and enjoy every minute of it!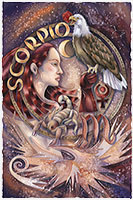 Scorpio October 24th - November 21st: Your relationships will return to a balanced state today, and you feel more loving and open with everyone around you. An intuition that keeps surfacing for your attention will arise again today, so light an indigo candle and meditate for direction on whether to act on it now or wait for more confirmation. Plan an impromptu get-together with your dearest friends tonight, indulging in a little fun and conversation under the playful Gemini Moon.

KEEP IN MIND: You know how it is when a thought keeps coming into your head. If it shows up more than twice today, go ahead and act on it!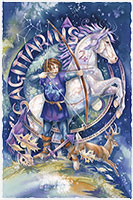 Sagittarius November 22nd - December 21st: Spirit will encourage you to stand still today, as blocks force you to take a neutral stance and bide your time. Avoid making any final commitments or decisions until you get the intuitive "green light." Fun will be a theme under the Gemini Moon, so make plans to entertain or spend time with your favorite people tonight. Light a blue candle while you're getting ready for the evening, to ensure that all your conversations flow smoothly.

KEEP IN MIND: There's no harm in putting things off for another day or two, especially if you're still on the fence or lacking information.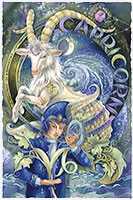 Capricorn December 22nd - January 19th: Your family will be the focus today, so enjoy the love and affection they bring to your life. The Gemini Moon could inspire you to join a dance class or gym, to recharge your body and raise your energy. You'll have the evening to yourself, so make the most of it with a decadent bubble bath or extended meditation session. Light a white candle at bedtime to clear away the restless thoughts that have been keeping you up for the last few nights.

KEEP IN MIND: Think about a new activity to restore your energy and focus, as you've been neglecting your physical well-being.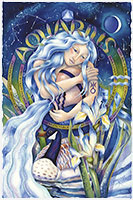 Aquarius January 20th - February 18th: Make a list of the things you want to accomplish this weekend to determine your priorities for the day. When a social event gets canceled, you can maintain your composure by engaging in physical activities. The Gemini Moon will remind you about an apology you need to make; get to it! You could be tempted to spend more money than you have this afternoon; check your finances before acting. Burn yellow candles during your evening meditation to restore balance.

KEEP IN MIND: You know what they say; man plans and God laughs! Go ahead and map out a plan for the day, but do it in pencil and keep an eraser nearby!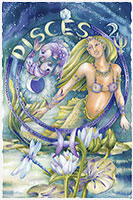 Pisces February 19th - March 20th: The relationships in your life are vital forces that calm and stabilize you, so take advantage of all they have to offer you today. You can avoid conflicts by simply expressing yourself more openly. Your intuition will be at an all-time high now, so trust your inner voice and take a leap of faith under the impetuous Gemini Moon. When you light a purple candle during your evening meditation, it can generate extra support and guidance from the spirit world.

KEEP IN MIND: You'll be inspired to take a leap of faith today; with all the planets supporting your every move, now is the time!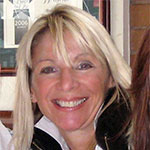 Meet The Artist: The stunning zodiac sign artwork depicted on this page is the copyrighted &copy work of Jody Bergsma. Jody has a diverse painting style that has developed over many years and literally thousands of paintings. Her earliest works were charming children's illustrations that she sold at Northwest art shows to pay for her education. Please take a few moments and treat yourself to the artwork of Jody. Prints, mugs, magnets available. Just click... http://www.bergsma.com