Horoscopes
Daily Horoscopes For Saturday January 18, 2020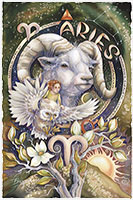 Aries March 21st - April 20th: The Scorpio Moon could make you feel a bit antsy today as it tries to nag you into action. Relax and let go of the need to know everything, acting on faith rather than facts or appearances. Take a stand and just say no to anyone who attempts to interfere with your weekend plans or free time. You could find money stashed away in a drawer or pocket, so go on a cash hunt! Wear blue to enhance all your conversations, as interesting discussions will be on the agenda under tonight's Capricorn Sun.

KEEP IN MIND: Give yourself permission to take the weekend off; there's nothing that can't wait until Monday.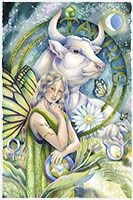 Taurus April 21st - May 20th: Everyone will support your ideas and plans under today's affirming Scorpio Moon. However, take care not to commit yourself to too many activities or you'll end up shortchanging the most important ones. Money or treasured items could be misplaced or stolen if you're not careful, so lock up valuables to eliminate potential loss, and dress in black to ward off thieves. Be sure to accept a social invitation tonight; when you attend, you'll run into someone you haven't seen in ages!

KEEP IN MIND: Balance is essential today, as it will be easy to get caught up in something for hours; pace yourself!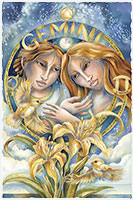 Gemini May 21st - June 21st: It's time to let go of dreams that have no basis in reality so you can turn your attention to the genuine opportunities that are calling your name. Living in the moment can restore your joy in an instant; give it a try! Relationships thrive under the Scorpio Moon, and you'll be encouraged to express your feelings openly and without reservation. Wear purple or lavender tonight to surround yourself with a layer of spiritual protection and heighten your intuition.

KEEP IN MIND: There's no use holding on to the past or worrying about the future; keep your focus in the moment today.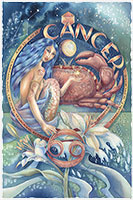 Cancer June 22nd - July 22nd: Two aspects of yourself that have been at odds with each other will now come into alignment, allowing you to move with more authenticity. Wear red, as it can revive a creative activity and awaken your imagination. Make this day all about you, and keep the focus on self-care and restorative action. The Scorpio Moon could encourage you to change your appearance this weekend; opt for a new outfit or updated hairstyle to cast a fresh perspective on your world.

KEEP IN MIND: Harmony and balance will make this a joyful day; just enjoy whatever comes your way.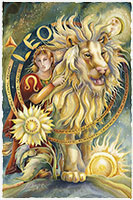 Leo July 23rd - August 22nd: If you're suffering from envy or jealousy under today's Scorpio Moon, step back and look inward to discover the real source of your discomfort. Wear black, as it can help you to gain a more objective perspective. If you're willing to accept the good with the bad, a new job or romantic partnership could be just what you need to bring your dreams into reality. This evening, meditate on creating more balance between your thoughts and emotions.

KEEP IN MIND: Whatever is bothering you is based in illusion; look within for the answers.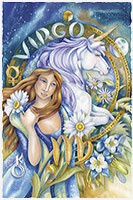 Virgo August 23rd - September 22nd: Today's karmic Scorpio Moon will encourage you to move beyond your regular routine to experience something completely different. Invitations that come out of the blue could expand your social as well as business connections, so be sure to accept them. Share your personal struggles and their ultimate outcomes with a loved one to alleviate their fear of change. Dress in white before addressing a family conflict and you'll be empowered to transform a negative situation into a positive one.

KEEP IN MIND: Whatever requests come your way today, just say "Yes!"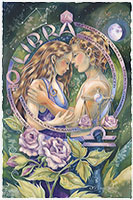 Libra September 23rd - October 23rd: Wear earth tones and natural fabrics to maintain your balance today, both physically and emotionally. Take a few minutes to acknowledge all the people who've blessed your life with a small note, email, or phone call. If you clean out a cupboard or closet, you can then fill it with random items that you haven't been able to put away since the holidays. Make plans with the object of your affections tonight, as the Scorpio Moon will inspire bold action in matters of the heart.

KEEP IN MIND: It's time to get organized, so spend some time sorting, tossing, and clearing out space for those items you don't know where to put!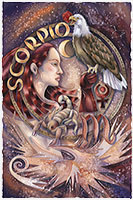 Scorpio October 24th - November 21st: Your relationships will become more playful and affirming under the Scorpio Moon. Make plans to socialize most of the day, either in person or over the internet. Others appreciate your unique talents, so remember to take compliments as gracefully as you give them. Take a nap so you'll be fresh for the fun evening activities you have planned. Wear a silver necklace or ring, known for its ability to enhance all your conversations.

KEEP IN MIND: Whether you fill your day texting, instant messaging or visiting with friends in person, this is the perfect day for interacting with others.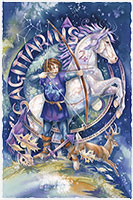 Sagittarius November 22nd - December 21st: Want to sway others to your way of thinking or reach a compromise that makes everyone happy? All you have to do is dress in blue! Be proactive when it comes to showing others how much you appreciate them today. You could discover hidden cash during the course of your day; feel free to spend it any way you like. Under tonight's Scorpio Moon, you should be focused on engaging with the object of your affections or finding a new love!

KEEP IN MIND: Your thoughtfulness knows no limits today, as you'll be focused on making sure everyone has what they need. (One of your favorite things!)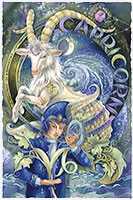 Capricorn December 22nd - January 19th: You could feel misunderstood or left out when a sudden change of plans occurs this morning. Examine your feelings to see if old resentments are contributing to your emotions before you confront someone. Wear yellow, as it can increase your self-confidence and make it easier to shake off the opinions or actions of others. Expect to be amazed under tonight's Scorpio Moon, as someone will become more expressive of their feelings for you.

KEEP IN MIND: Resist the urge to blow things out of proportion today. Ask yourself, "Is it really that big of a deal?"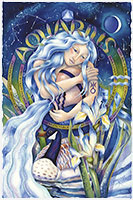 Aquarius January 20th - February 18th: The frenzied activity of the week will finally catch up with you today, so keep things simple and give yourself a much-needed break. Focus on your own needs under the Scorpio Moon, and let others fend for themselves. Send a thank-you note or gift to a friend who recently gave you valuable information. Wear pastels to help create a calm and secure atmosphere. Tonight, stick close to home, relaxing in front of the TV or catching up with friends on the computer.

KEEP IN MIND: Really, it's time to give yourself a break! Never mind what others expect of you, as today, Spirit expects you to take good care of yourself.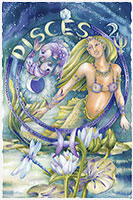 Pisces February 19th - March 20th: Someone may throw a wrench in your plans under today's Scorpio Moon, which could result in frustration or anger. If you step back for a time to gain a better perspective, you'll discover the higher purpose behind the changes. Wear white today, as it can help you stay in the moment and be more aware of the miracles that surround you. You'll be ready to go the extra mile for a friend or family member this evening, and they'll be ever so grateful!

KEEP IN MIND: Don't get upset when your plans change first thing this morning; the fact is, Spirit has a much better day in mind!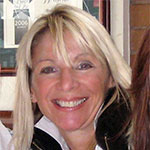 Meet The Artist: The stunning zodiac sign artwork depicted on this page is the copyrighted &copy work of Jody Bergsma. Jody has a diverse painting style that has developed over many years and literally thousands of paintings. Her earliest works were charming children's illustrations that she sold at Northwest art shows to pay for her education. Please take a few moments and treat yourself to the artwork of Jody. Prints, mugs, magnets available. Just click... http://www.bergsma.com