I recently returned from a trip to Tasmania and I was fortunate enough to spend a couple of days at Port Arthur – a small town and convict settlement. I also had the opportunity to join the ghost tour one evening. Through the day the tour guides relayed the history of the site and the horrors that some of the convicts or local community members had experienced there. Meanwhile, I wondered how I would react or feel when we walked through the buildings and I felt the vibrations of the walls and floors, as well as the general atmosphere.
I surprised myself, as I must admit I was cautious and I didn't really want to see things that would scare me, as I feel that it would challenge me in a way that I may not be prepared for. You see, I enjoy providing readings for people where loved ones who have passed over, come through and verify that they are fine and that they are aware of what is still going on in the earthly plain. So, to me it would be challenging to have a fear, if I saw a ghost and felt scared, I wondered if I would be able to continue doing mediumship readings. Read the rest of this entry »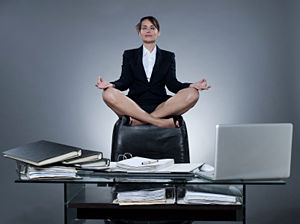 Recently, after doing a psychic reading for a client who owns a Yoga studio, my mind roamed back many years to weekly Yoga classes I attended. The classes were given by the most wonderful lady who was 76 years 'young'. She was vibrant and supple enough to make us younger ones look pathetic by comparison.
One evening our mentor invited us students to a 'levitation' demonstration and that was my very first experience of witnessing a person levitating in front of my eyes. Although there was a lead-up talk, prior to her levitation demonstration, all I recall seeing is that moment when she levitated from her horizontal position on the floor to the same position in a trance like state. She rose up and was suspended in the air at what appeared to be about 3 feet from the stage. Read the rest of this entry »