Neuro-linguistic Programming (NLP)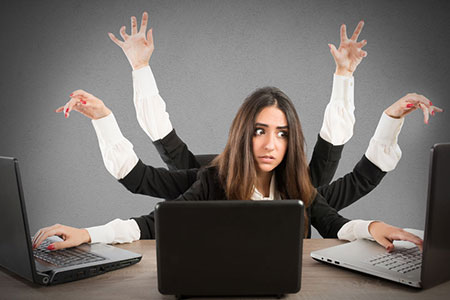 I'm sure there has been a time in your life when you may have been too active on a hot summer, day without adequately hydrating, or juggling far too many tasks at once without taking a break. While you may have crossed the finish line, or pleased your boss by checking off all the tasks you completed, your sense of well-being was probably rock bottom, and your nerves frazzled. You possibly also questioned whether or not the best version of yourself showed up for life the next day.
Although many of us have found ways to multi-task our hectic lives, research is increasingly showing that effective multi-tasking is in fact a myth. Working on multiple projects at once doesn't necessarily make us high achievers, or a successful super humans. Multitasking for most individuals merely replaces quality with quantity, and often leaves us feeling overwhelmed and disconnected from our deeper purpose.
As a spiritualist, I make it a practice not to judge how others achieve their everyday objectives and goals. But I do counsel many people who seem to have traded quantity for quality in their lives, and are missing out on the gift of savoring the sweet taste of personal achievement that is purposely focused and uninterrupted.
While old habits are tough to break, each of us has the innate capacity to build new processes within our mind. Psychological tools, such as Neuro-Linguistic Programming (NLP) for example, can be used to re-program the mind to think differently.
Metaphysics and New Thought spirituality also teaches that through positive thinking we can manifest healthier outcomes in all areas of our lives. Many indigenous peoples also have a long tradition of spiritual practices, such as vision quests, dream interpretation, divination, and rituals and ceremonies, to help seekers find their best path.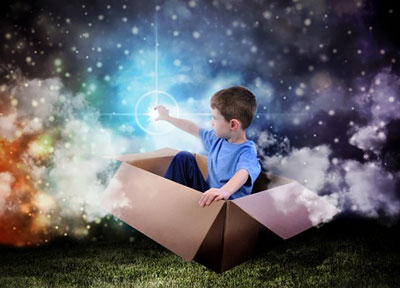 There is a school of thought that science and the supernatural are at very opposite ends of the spectrum. Poles apart, so to speak. Nevertheless, there are other schools of thought who disagree with this, myself included. I firmly belief that the application of science, when done correctly, can help us to cosmically attract to ourselves that which we desire and truly deserve. For the purposes of this article, I shall use the subject of Neuro-linguistic programming (NLP) as an example.
NLP is a fascinating therapy designed to help people achieve their personal goals, be that weight loss, self-confidence, finding their true life path, or indeed any other desired outcome. This therapy was developed after a study of the work of three outstanding therapists in their particular fields of work. These therapists were Fritz Perls, who developed Gestalt Therapy; Virginia Satir, the pioneer of Family Therapy, and a hypnotherapist known as Milton Erickson. Continue reading →