deit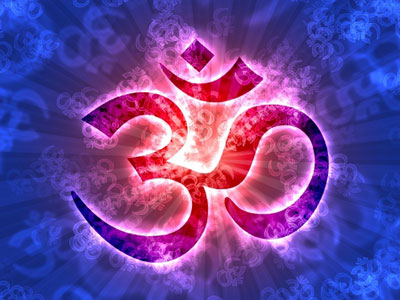 This morning, I ran into one of my friends in our little Spanish town, and we decided to grab a coffee and catch up. I was delighted at how she took an interest in my Om/Aum pendant. She commented on how I seemed to treat my pendant as something rather sacred, and with respect – an interesting observation! She loved the flow of the shapes, and asked if the pendant had any specific meaning.
I had to remove the pendant and study it closely to try and remember what I was taught years ago, in order to give her a brief description to the best of my ability. One by one I tried to connect with each swirl in the design and was surprised that I had remembered quite a lot of what my mentor had taught me. It was a long time ago, when we used the Om/Aum chant in our meditation sessions.
With my pendant on the table I began to explain the meaning of the dot at the top of the symbol, and recalled that this related to the silence after chanting Om/Aum. It represents the Enlightened Self, and is known as the transcendental state of Turiya. Continue reading →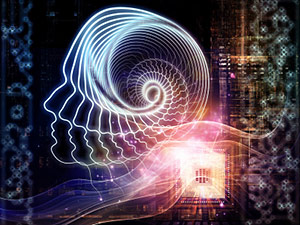 One of my favorite Vedic hymns is the Absolute mantra which can be translated this way:
That is Absolute (Divine), this is Absolute (Divine), Absolute (Divine) rises out of Absolute (Divine). If Absolute (Divine) is taken out of Absolute (Divine), Absolute (Divine) remains.
It is my personal belief that this mantra is a key to understanding our existence, and also gives us insight into where psychic phenomena come from. We are all interconnected through a Divine matrix, but the daily perception of our experience is that of duality or separateness. We do not consciously share our awareness with trees or other people, but the Divine matrix is still present whether we recognize it or not. Continue reading →