Daily Archives:
March 26, 2023
Published
March 26, 2023
|
By
Sheri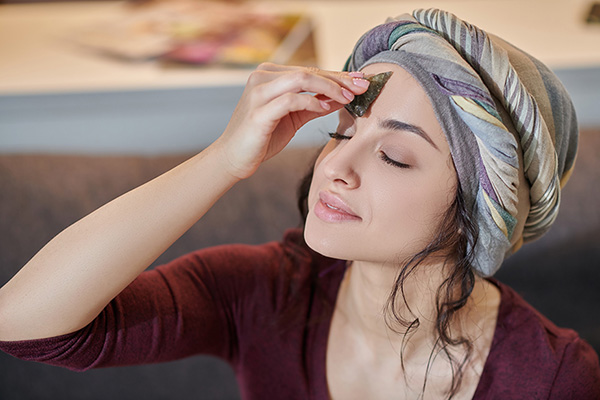 The concept of the third eye is often referred to in yoga meditations, psychic development, the occult, and other spiritual practices. But what exactly is the 'third eye'?
The third eye is our mind's eye, or the metaphysical 'inner eye' with which we perceive spiritual realities. The third eye is essentially the eye of the higher self. It is the seat of mystical insight, spiritual wisdom and clairvoyance. It is the pathway for inner visions and spiritual messages from God, Source, Spirit, the Divine.
In Hinduism it is associated with the ajna chakra (center of command), also known as the brow or third eye chakra, while in Buddhism it is referred to as the 'eye of consciousness.'
In both Hinduism and Buddhist tradition the mystical center of the third eye is located behind the mid-forehead, just above the eyebrows, while in Taoism it is situated between the two physical eyes when dormant, but expands up into the mid-forehead when it becomes opened.
In Theosophy, the third eye is believed to be an actual organ, namely the pineal gland, which is located in the center of our head, between the two hemispheres of the brain.
Shiva, one of the principal deities in Hinduism, is also known as the 'three-eyed god,' because the third eye represents in him the power of divine knowledge and the ability to detect evil. And in Buddhism, the enlightened Buddha is depicted in drawings and statues with the third eye clearly discerned on his forehead as the 'eye of wisdom.'
Posted in

Abundance, Angels, Chakras, Conscious Creation, Intuition, Life Design, Manifesting, Meditation, Metaphysics, Psychic Phenomena, Self-Help, Spirituality
|
Tagged

astral vision, awareness, buddha, buddhism, chakra, chakra activation, clairvoyance, conscious creation, conscious living, consciousness, etheric vision, expansion, higher consciousness, higher self, hinduism, inner vision, inner wisdom, life calling, life design, life purpose, manifestation practice, manifesting, pineal gland, psychic ability, psychic attunement, psychic awareness, psychic development, psychic vision, psychic wisdom, soul evolution, soul growth, soul guidance, soul purpose, soul wisdom, spiritual awakening, spiritual awareness, spiritual expansion, spiritual experiences, spiritual growth, spiritual guidance, spiritual insight, spiritual knowledge, spiritual lifestyle, spiritual messages, spiritual practice, spiritual resources, spiritual teachings, spiritual traditions, spiritual wisdom, spirituality, taoism, theosophy, third eye, third eye chakra, visions, visualization, wisdom
|
Leave a comment