Daily Archives:
November 11, 2022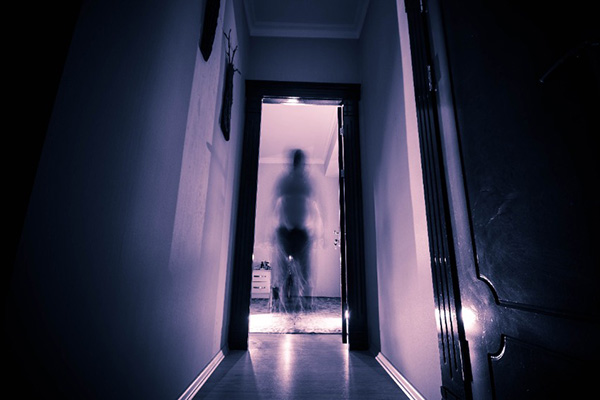 Do you suspect that you home may be haunted, or feel the presence of something paranormal? When we sense something like this, it is usually true. And the more open we are to it, the more this kind off spirit energy can linger in the house, on furniture, and even in ornaments and clothing. Spirit energy can become attached to a place, person, or an object and dwell there.
One of the tell-tale signs to look out for is a sudden sense of cold air that you cannot explain – it feels a little like being near dry ice. This is how I often experience it. Other signs include a strong pressure around your head, a strange 'heaviness' in the air, whispers, unusual sounds, or hearing voices, as well as the feeling that someone is watching you.
Other things to look out for is electrical disturbances that can't be explained, seeing shadows out of the corner of your eye, the ominous feeling of being touched, feeling constantly drained or tired, and abnormal behavior in your pets. You may also have an 'unwelcome house guest' if there are unexplained, unfamiliar smells that have no other explanation. It is often a foul smell.
Being more aware of the presence of spirit energies can be very helpful when you are considering renting or buying a house. Often there is a presence of dark, negative spirit attachment in a home, it will often feel very cold, empty, lonely, and angry. A home with positive, healthy energy feels peaceful warm, peaceful and calm.
Ghosts are spirits that have not crossed over. There are differences between a ghost and a spirit. A spirit, like the energies of our departed loved ones, our guides and angels, makes us feel calm and reassured., while a ghost or negative energy attachment will cause an eerie, ominous feeling.