Daily Archives:
January 26, 2022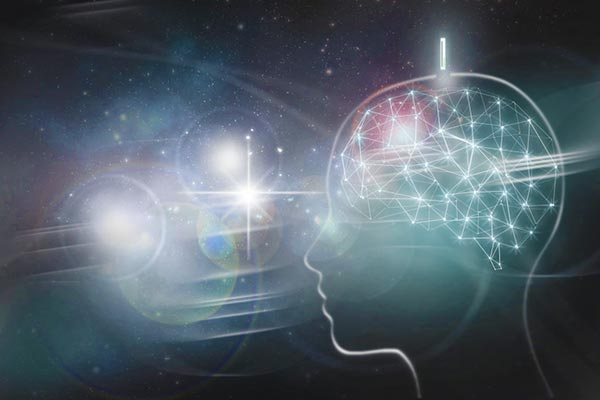 There are two forms of psychic mediumship: physical and mental. Physical mediumship is instead the manipulation of energies and energy systems by spirits. This type of mediumship is involves physical manifestations that can be observed by others, such voices; tapping, raps and other noises; apports (materialized objects), and materialized spirit apparitions.
Mental mediumship however only utilizes the mind and is purely mental phenomenon. Forms of mental mediumship include perceptions of clairvoyance (seeing), clairsentience (sensing), claircognizance (knowing), clairaudience (hearing), clairempathy (feeling), clairolfaction (smelling), clairgustance (tasting), clairtangence (touching), inspirational speaking, automatic writing, and energy healing. These mental aspects express more of the personality of a medium than the physical aspects, as all thoughts come through the mind of the instrument.
The sending and receiving of thought vibrations by the human mind has been known to man since the dawn of time. Telepathy and psychokinesis have also been extensively studied in parapsychology. I believe the thought vibrations sent out from the human brain take on form and persist in the ether after the individual sending them has forgotten all about them.
These thought waves have the ability to interact with the thought waves of others that come within the same range of vibration. In other words, like attracts like. A person thinking thoughts of a certain nature will attract to themselves from the ether thoughts of a like nature that have been sent out by other individuals.
Each individual is a sending and also a receiving 'station,' all attuned to a unique frequency or rate of vibration. As a result, it is best to send out those kind of thoughts that will attract to us only similar thoughts of a constructive nature.
Posted in

Afterlife, Conscious Creation, Law of Attraction, Mediumship, Metaphysics, Paranormal Phenomena, Psychic Phenomena, Spirituality
|
Tagged

afterlife, channelling, clair senses, clairaudience, claircognizance, clairempathy, clairgustance, clairolfaction, clairsentience, clairtangency, clairvoyance, communication, consciousness, crossing over, death, energy vibration, evidential mediumship, ghost whisperer, higher consciousness, law of attraction, medium, mediumship, mediumship reading, mental mediumship, pineal gland, positive thinking, psychic abilities, psychic awareness, psychic medium, psychokinesis, psychometry, séance, spirit, spirit channeling, spirit communication, spirit contact, spirit messages, spiritism, spiritual messages, spiritualism, telepathy, third eye, thoughts
|
Leave a comment