Daily Archives:
January 20, 2022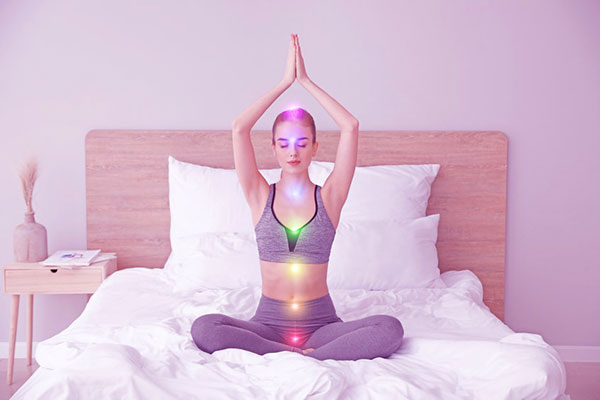 When your energy centers or chakras are in balance, you feel in alignment, happy, fulfilled and able to achieve most anything you set your mind to.  You are able to achieve your goals without stumbling and letting things get in your way.  When your chakra energy is out of balance, you can feel, lost, floundering, with no direction and even hopeless.
Each of the seven main chakras are associated with certain physical, psychological, emotional, and spiritual states of being. It is essential that we keep these energy centers open, balanced and in flow. If one or more of our chakras are blocked or unbalanced, energy flow is restricted.
The chakras can be balanced and realigned through meditation, Yoga practice, breathwork, nutrition, natural remedies, and various energy healing methodologies, such as Reiki, acupuncture, Qigong, sound healing, prayer, reflexology and so on. If you suspect one or more of your chakras are poorly balanced or blocked, it is recommended to include some balancing energy work in your daily spiritual practice.
Crown (Purple) Chakra
Located at the top of the head it is the center of our higher state of consciousness and divine connection. A balanced crown chakra empowers us to trust that the God, Source, the Universe supports and direct us. When it is out of balance, we tend to disregard what is sacred, leading us to cynicism and becoming closed off to spirit and mindful living. Blockage of energy flow in this chakra causes disconnection from our higher self, spirit, our faith and leads to loss of hope, and loss of direction.
Third Eye (Indigo) Chakra
Located at the center of the eyebrows, it represents intuition, self-awareness, foresight, openness and imagination. When it is out of balance we lack imagination and mental clarity. This can also lead of breakdown of communications and distance in relationships.