Daily Archives:
January 11, 2022
Published
January 11, 2022
|
By
Indigo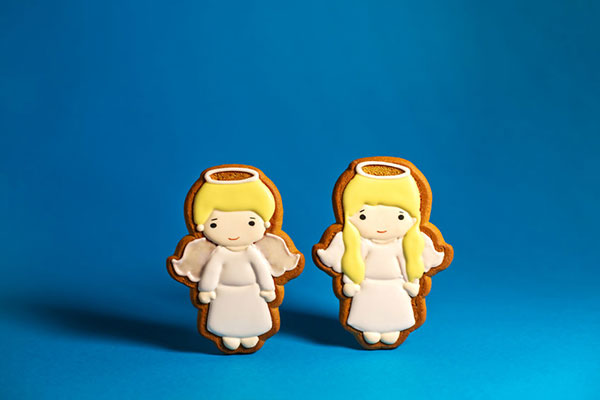 I never had the intention to further develop my psychic abilities.  Specifically, I did not want to be a medium.  But I've been scoffed at by my mentor and told to just 'suck it up,' as it really doesn't matter what I want… if they want me to be medium, then I will simply have to relay the messages I receive. My guides also instructed me to properly listen to what spirit has to say, and to trust their requests. I used to get the messages loud and clear, but I was still sometimes reluctant to deliver it.
I have several friends on social media who I went to school with. There is a woman on my friends list who I remember from junior high was as a sweet, kind and quiet teenager.  She recently attended her daughter's wedding in Hawaii. I loved the wedding venue so much that I even downloaded one of the pictures to use as a desktop wallpaper.
A couple of days later, I received an unusual request from spirit to reach out and ask her about her 'grandmother's cookie recipe'? So, I did exactly that by sending her a private message. But she had no idea what I was talking about and assumed I was actually wanting a recipe. She even referred me to a couple of websites where I might find what I was looking for.
A week later the 'push' was there again, so once again I pulled up the private messaging window. And here's how the conversation went:
"I started 'talking to dead people' about 6 years ago, and I don't like it anymore now than I did back when it started, but my mentor says it doesn't matter what I want, I have to deliver the messages. So, this is why I am reaching out to you today. I know that there is no part of your life that is any of my business and that you're a very private person. I respect that. That being said…just yes or no… is there some drama, trauma or major illness going on in your family right now?
Oh, you are kind to ask! Nothing really major, but I do have days I feel I'm living a soap opera! Lol. Continue reading →
Posted in

Afterlife, Lightworkers, Mediumship, Paranormal Phenomena, Psychic, Psychic Phenomena, Spirit Guides
|
Tagged

afterlife, claircognizance, crossing over, evidential mediumship, family, loved ones, medium, mediumship, mediumship reading, mental mediumship, parents, psychic, psychic abilities, psychic ability, psychic amnesia, psychic attunement, psychic channeling, psychic gift, psychic medium, psychic work, relatives, soul family, spirit channeling, spirit communication, spirit contact, spirit guardians, spirit messages, spiritism, spiritualism
|
Leave a comment