Daily Archives:
January 9, 2022
Published
January 9, 2022
|
By
Indigo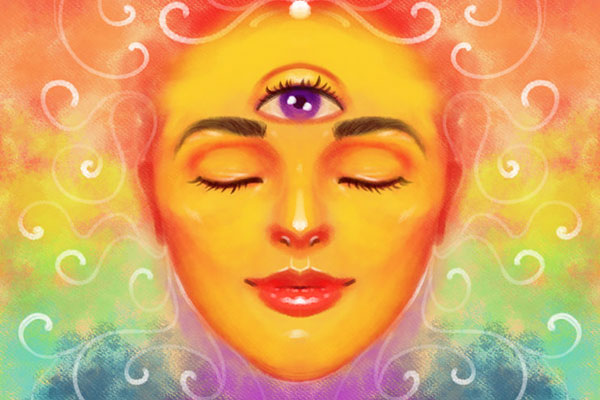 From a young age I started talking to dead people and knew things without being told. I was interested in things that most children normally would not be.
Unfortunately, my parents' religious belief was that the patriarch of the home is also the spiritual leader of the home. To them that also meant women do not have the right or privilege of divine prophecy.
My psychic abilities were therefore not fostered, but instead frowned upon. I remember several instances when my parents told me I was being 'ridiculous' and would then change the subject.
In my teens, I explored numerology, astrology, reflexology, and biofeedback.  Reading the Tarot also came easy to me. The numbers, the colors, the relation of each card to another, all of that was so easy for me to grasp. I thought it was easy for everyone. My parents considered these pursuits 'studying' or 'hobbies' and therefore they were deemed more acceptable. They even encouraged these interests, as apparently it made me a 'better, happier' person.
In my 20s I finally figured out I was psychic after a divorce. My ex-husband kept coming back to me for short periods of time. He lived three hours away, but I always knew exactly when he was coming to see me.
I subsequently discovered that I always knew when my new boyfriends were cheating on me. With one guy I woke up in the middle of the night, realized what was going on, and then went back to sleep.  The next morning, I wrote it all down, and gave to him to read when I next saw him…without saying a word. He never confirmed it, but he never denied it either.
One of my children was a little rebel growing up.  Anytime I dare put my foot down, she would pack a bag and run away from home. But I would always know exactly where she went and usually had her safe back home with me in no time.
Posted in

Afterlife, Career, Children, Divination, Intuition, Lightworkers, Mediumship, Psychic, Psychic Phenomena
|
Tagged

afterlife, become psychic, clairaudience, claircognizance, clairvoyance, gifted, gifted children, gifted psychics, gifts, life calling, life purpose, mediumship, mental mediumship, precognition, premonition, psychic, psychic abilities, psychic ability, psychic attunement, psychic awareness, psychic channeling, psychic development, psychic experiences, psychic gift, psychic knowing, psychic sensing, resistance, service, soul purpose, spirit communication, spirit contact, spirit messages, spiritual gifts, talent, tarot, tarot readings, traits, vulnerability
|
Leave a comment