Daily Archives:
September 18, 2021
Published
September 18, 2021
|
By
Indigo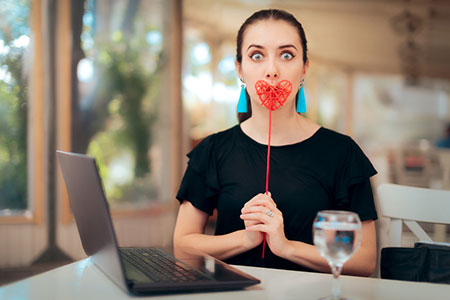 I often meditate to cleanse myself of residual psychic energy accumulated after a challenging week or two, or even after a long day of doing many psychic readings. When a psychic reads for someone they are not only reading for that one person, but also for everyone involved in a particular situation or in the client's thought process. Thus, after doing several readings a day you can imagine the energy build-up!
During these cleansing sessions I tend to contemplate the highlights and low points of the day. The same questions usually come up for me. Why do some choose not to listen? Why do some people insist on only hearing what they wish to hear? Why do some folks ask for guidance when they don't truly care about what Spirit has to say? Why does someone choose to get a reading, only to hear what they want to hear and not truly listen to what the psychic or medium is conveying to them? I have yet to receive the answers to these questions, either from Spirit or from any living person.
Sadly, this lack of openness to spiritual messages even goes as far as the client trying to lead the reader into answering very private questions about another person they hardly even know. They may have just met this person or they may have crossed paths for one brief instant. Why wouldn't they allow that magic to just develop naturally, as opposed to prying into a person's personal life to try and find out all about them? You lose something inherently personal when you do this: your mind!
If Spirit recommends that you allow a little time to pass, before contacting the new person in your life, why would your immediately begin to text or direct message that person? I'm not sure why anyone would do this to themselves? I've seen so many instances of people impatiently doing what they shouldn't be doing, thereby bringing suspicion or tension into a romance that has barely had any time to grow or bloom – much less take root.
Posted in

Energy, Energy Work, Life Design, Love & Relationships, Manifesting, Metaphysics, Psychic Readings, Self-Help
|
Tagged

acceptance, advice, boyfriend, cleansing, communication, dating, destiny, divine guidance, energy, energy cleansing, energy clearing, energy flow, energy imprint, fate, free will, girlfriend, guidance, law of allowing, law of detachment, life design, love, maturity, negative energy, patience, personal responsibility, predictions, psychic clearing, psychic guidance, psychic predict future, psychic reading, psychic readings, reading, relationship, responsibility, romance, spirit guidance, spirit messages, spiritual advisor, spiritual awareness, spiritual counseling, spiritual guidance, spiritual messages, surrender, wisdom
|
Leave a comment