Daily Archives:
September 7, 2021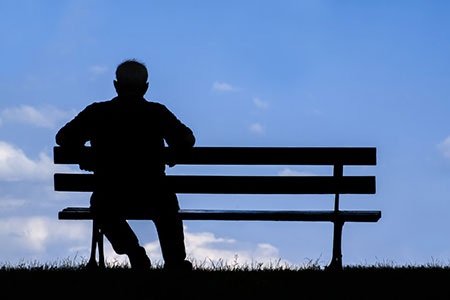 Recently, I had the wonderful experience of meeting a mature gentleman who was sitting in the park on a bench. As I approached the bench, I noticed he was smiling and writing on a manila notepad. I sat down on the next bench to enjoy the sounds of the wind, and the birds, and the barking of a dog playing nearby with a little boy.
The gentleman introduced himself and we began talking. I asked him what he was so furiously writing about in his notepad?
"Life," he said and smiled.
I obviously had a puzzled look on my face and he laughed. I asked what was so funny? He answered with a puzzling question.
"Well, what does the word 'life' mean to you?"
We then began a very pleasant philosophical conversation about metaphysics. I confided that I was in fact a psychic and we talked about energy, manifesting, meditation, and psychic phenomena.
At one point he asked me how I handle crossroads or major decisions in my life? Now it was my turn to laugh. He cocked his head and seemed curious as to my reaction.
"Well, we all deal with life changes and crossroads differently," I said, "but since you are writing about 'life' on your notepad, I suspect you're busy making a list of all the pros and cons of the dilemma or life choice you're currently facing?"
"Yes," he admitted. "That's exactly what I'm doing."