Daily Archives:
September 2, 2021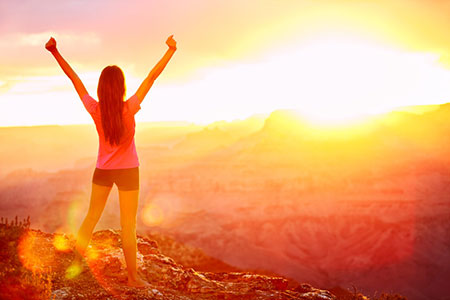 This past year and a half has been difficult on many levels for all of us, whether it be financially, emotionally, physically, or mentally. It has been a difficult time for even the most happy-go-lucky people among us.
Over the past year, most of my clients have lost something of significance in their lives, whether it be their personal freedom, their peace of mind, their health, their job or business, or a loved one. Some have lost everything, and in some cases everyone.
The one thing I have noticed with those who seem to suffer the most is that they all seem to have given up on life. They have lost their desire to live or simply to get out of bed each day. But no matter what our circumstances may be, this is the one thing we must never allow ourselves to do as spiritual beings in human form.
Understand that you have a great strength inside of you that will always carry you to new heights if you just allow it. Understand that this 'down time' is meant to teach us what truly matters and what is most important in life.
This time is also meant to help us release the things that no longer serve us. Sometimes such a release may involve people, such as partners, friends, and even relatives.
Now is the time we need to shift our energy. Now is the time to take a good hard look at where you are at, where you have been, and where you ultimately want to be. Each day, rise, take a shower, get dressed, and look at yourself in the mirror and declare, "Today is the first day of the rest of my amazing life. I am confident, smart, and strong. I can do, be or have whatever I set my mind to."
Our attitude is what will carry us through to the end of this tunnel. You can focus on fear, pessimism, and negativity, or you can choose joy, inner strength and personal power to achieve new heights in your life.